Tag Results for
"Michael Frolik" - 3 Total Result(s)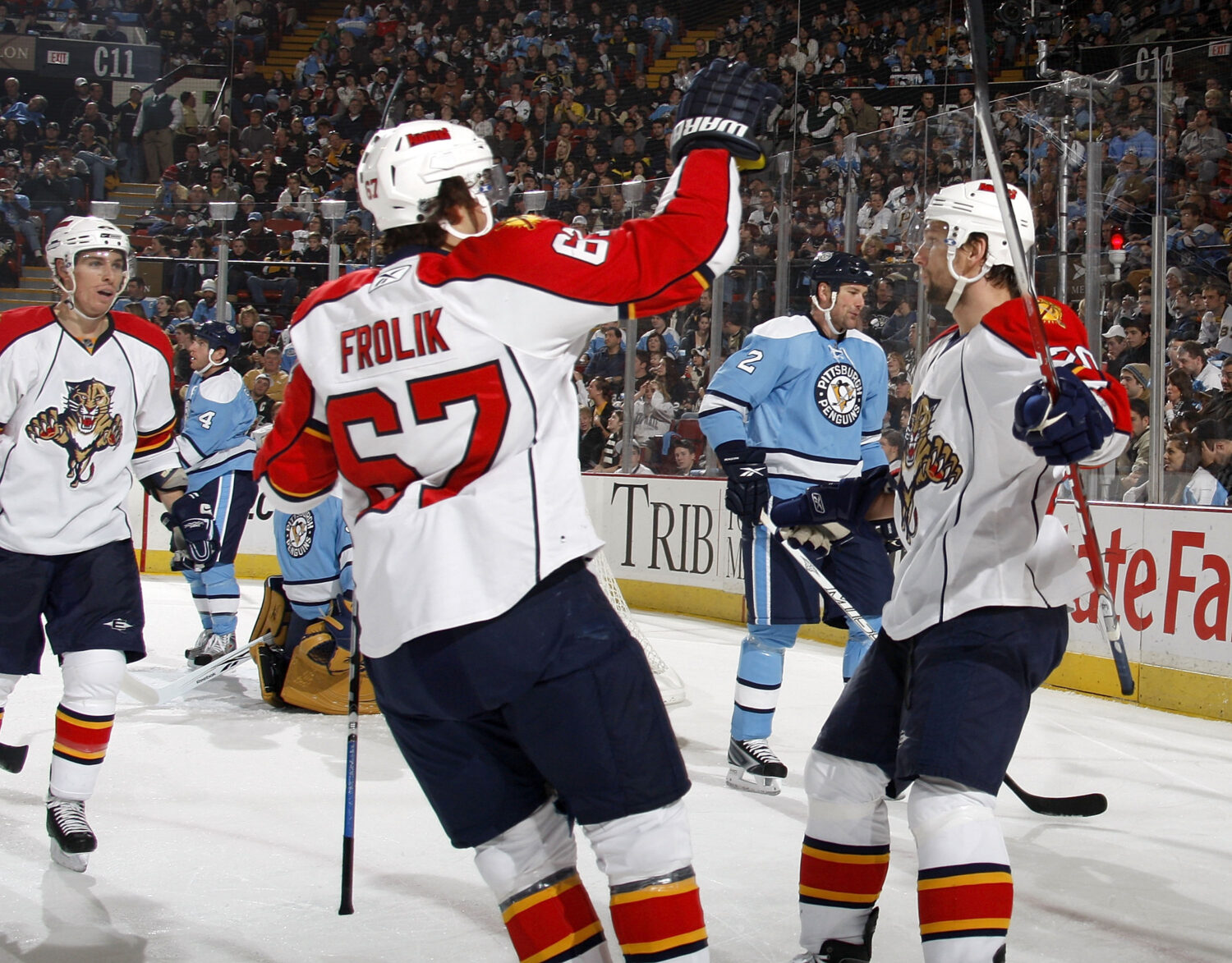 item
MOLLER SAYS: EARMUFFS, 2009
Blowing out a team 6-1 in their home stadium? That's cold. So cold, in fact, that Randy Moller asked for earmuffs after Michael Frolik scored the sixth Panthers goal of the night against the Pittsburg ...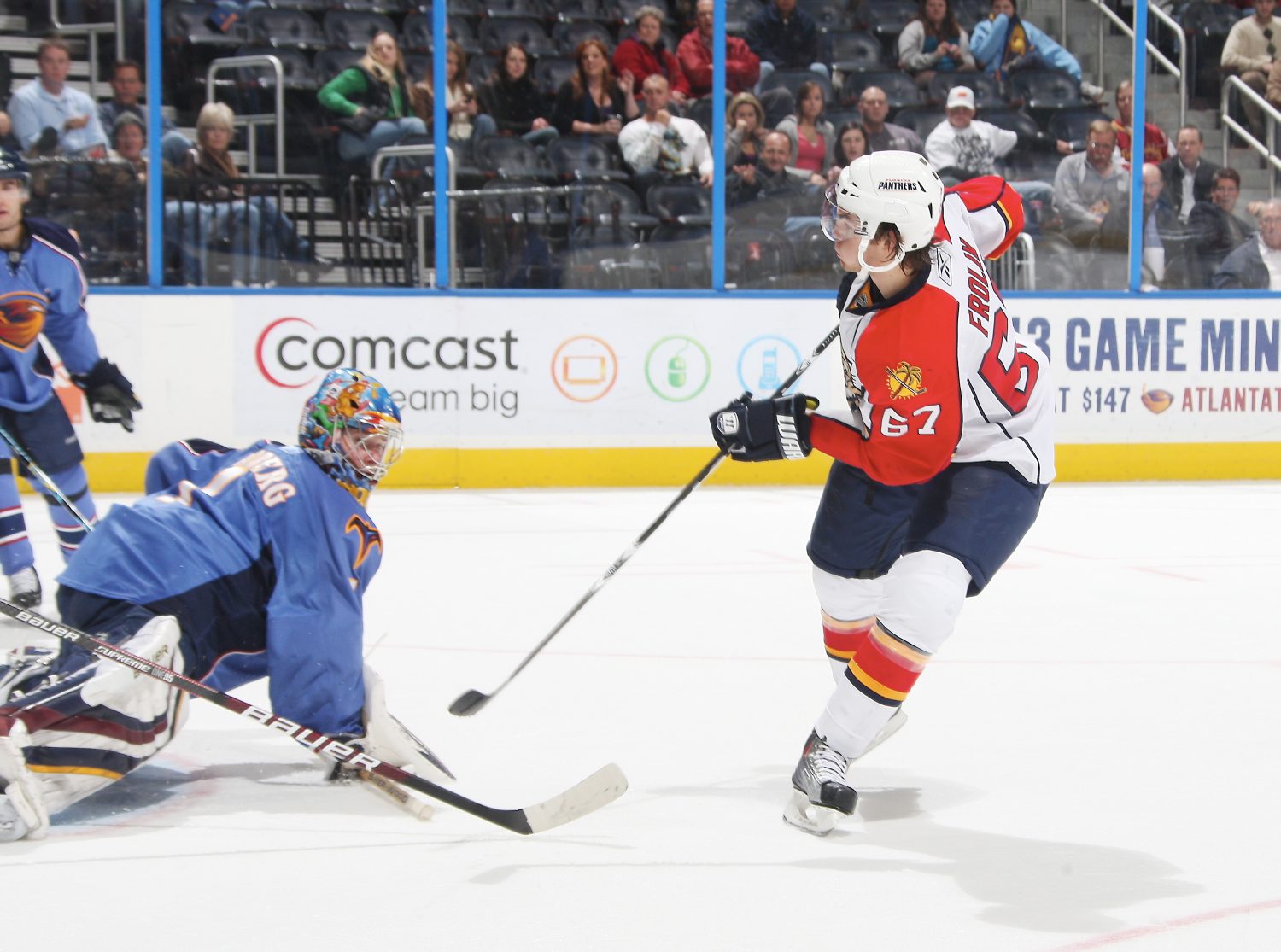 item
MOLLER SAYS: NO BASEMENT IN THE ALAMO, 2009
As Randy Moller described in a playcall, Michael Frolik beat the Atlanta Thrashers netminder for a second period goal on November 30, 2009. The Panthers lost the game, 4-3. Frolik tied his career high ...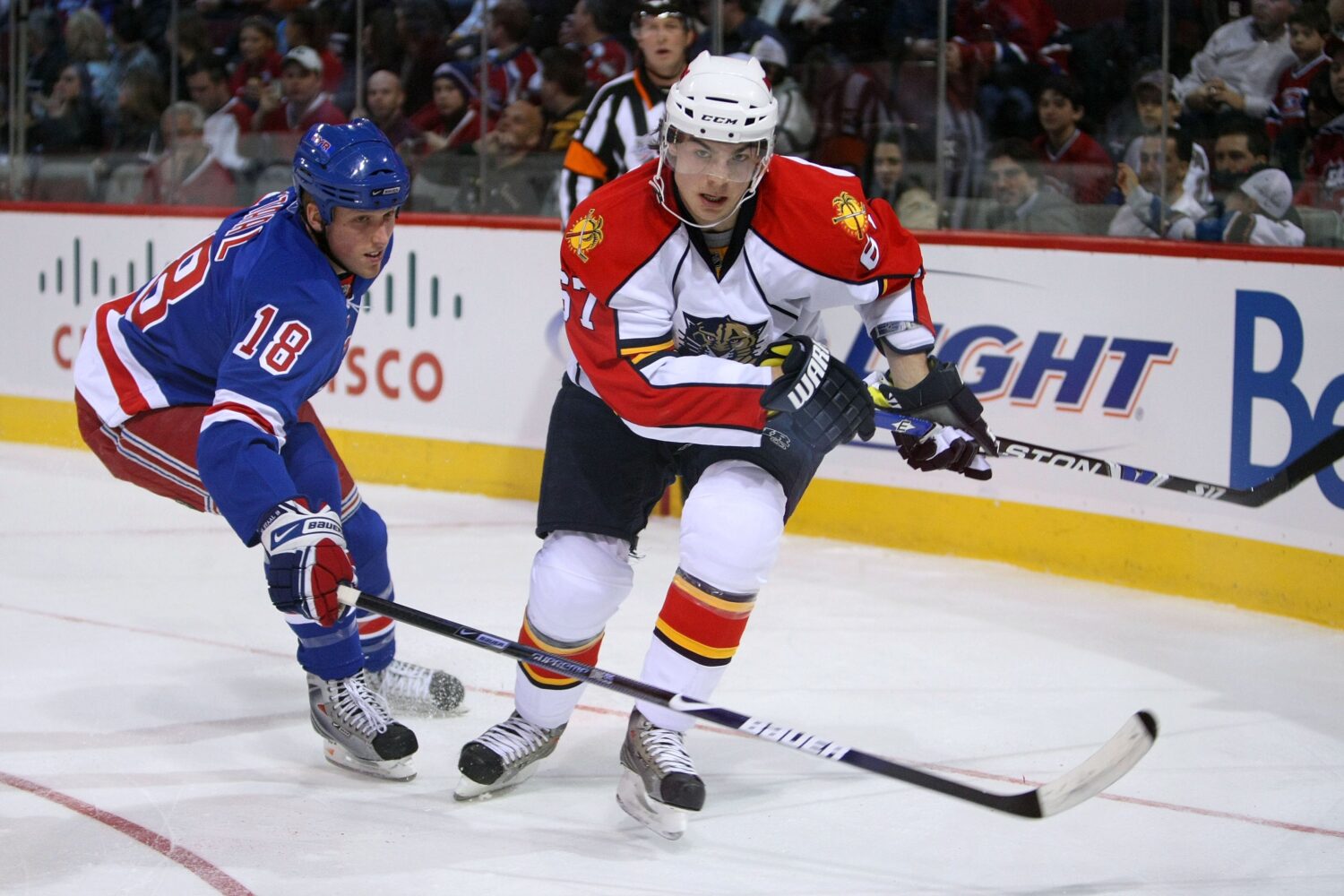 item
YOUNG FROLIK
Panthers rookie Michael Frolik earned a well-deserved trip to the 2009 All-Star Weekend to play in the YoungStars Game. Frolik was selected thanks to his impressive stats, like his 17 points in 38 gam ...