About the Florida Panthers
Retired Numbers
January 19, 2018
Wayne Huizenga
The Florida Panthers retired #37 in honor of the team's founder and first owner just a few months before Mr. Huizenga eventually passed away in March 2018. At the time, current owner of the team, Vincent J. Viola, said: "If you look at the history of our franchise, it's clear that the founding years and H. Wayne Huizenga's stewardship represents a golden era for our club. We aspired to his example, both on the ice and in the community."
Mr. Huizenga was the first U.S. entrepreneur to launch three Fortune 500 companies from scratch: Waste Management, Blockbuster Entertainment and AutoNation. He was also the first person to own three teams in a single market: the Miami Dolphins, the Florida Marlins and the Florida Panthers. He was also a committed philanthropist with significant donations to several South Florida institutions. Mr. Huizenga's vision of bringing hockey to South Florida set the stage for all of the Florida Panthers successes since the team's founding.
Mr. Huizenga was born in 1937 and 37 was his favorite number.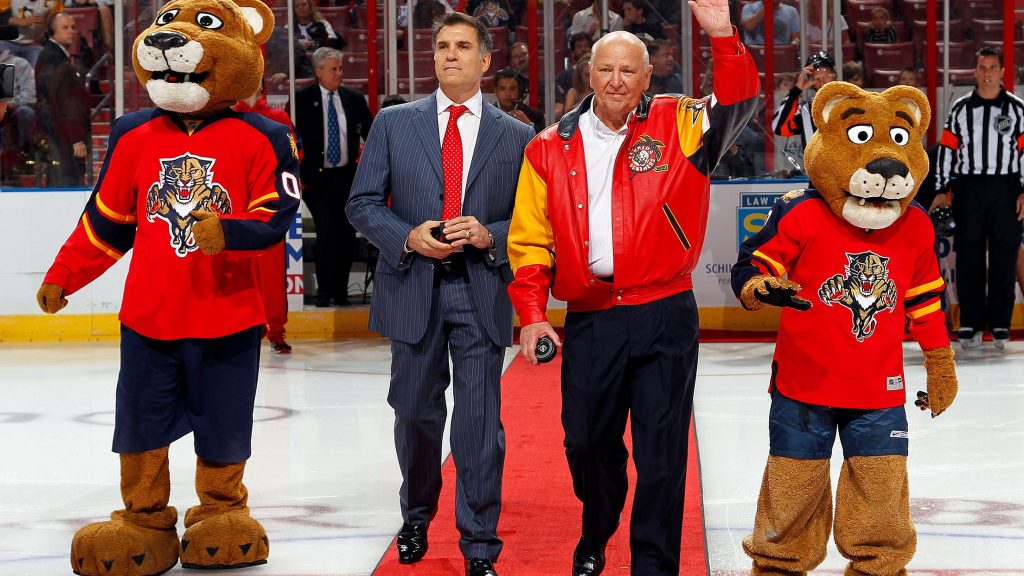 ( C ) Florida Panthers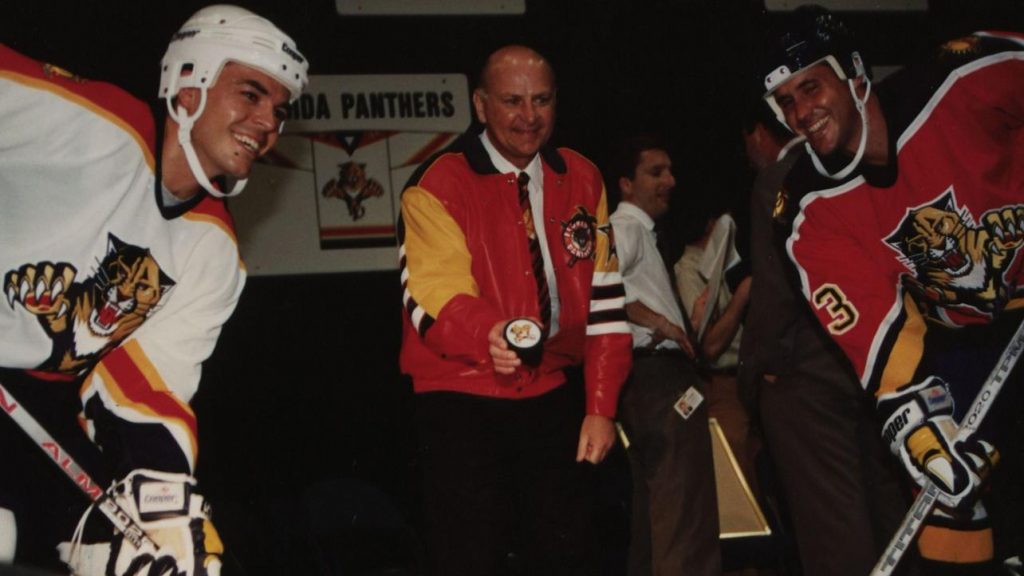 ( C ) Copyright 1993 Florida Panthers
October 23, 2010
Bill Torrey
The Florida Panthers retired #93 in honor of Bill Torrey, the team's first president.
Mr. Torrey had come to South Florida after 20 years as the general manager for the New York Islanders and an early NHL executive career with the Oakland Seals, an expansion team founded in 1968. When he joined the Florida Panthers, he called his third NHL team a "hat trick." He was inducted into the Hockey Hall of Fame in 1995 in the Builders category for his contributions to three expansion teams. At the time he said, "Some days, I look at this not as a job but as a calling."
The number 93 was chosen to represent the franchise's first season.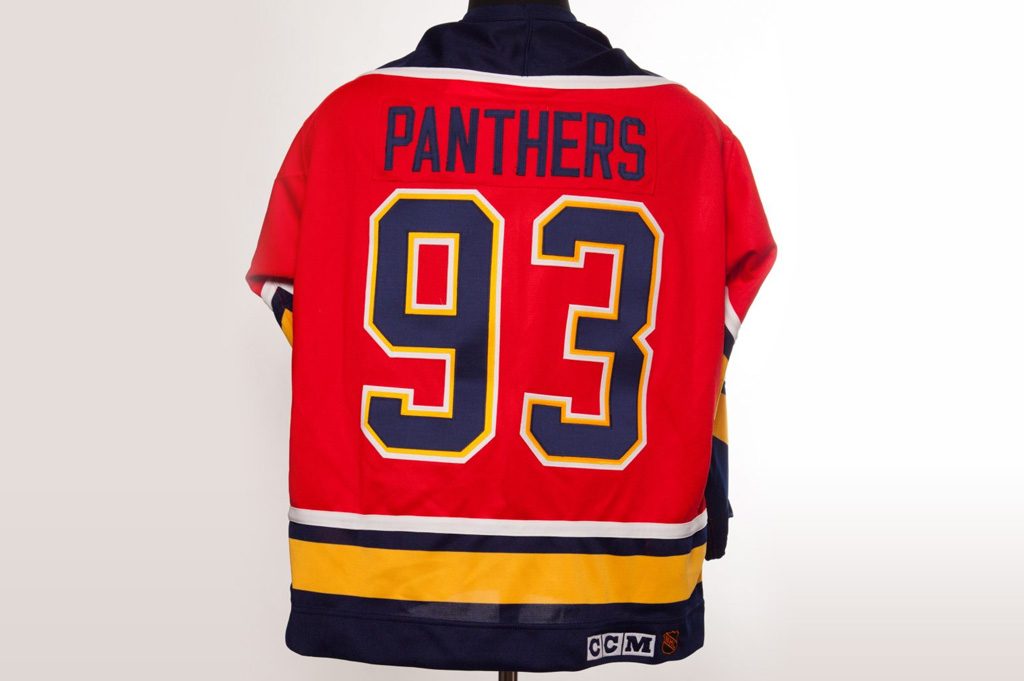 ( C ) Florida Panthers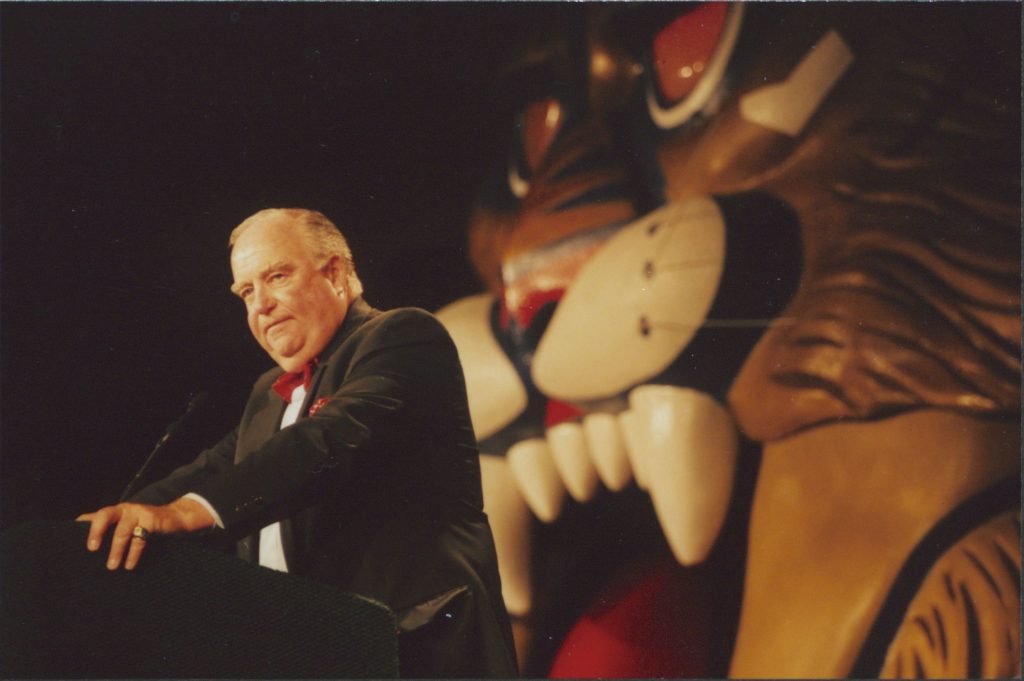 ( C ) Florida Panthers