Tag Results for
"Sandis Ozolinsh" - 3 Total Result(s)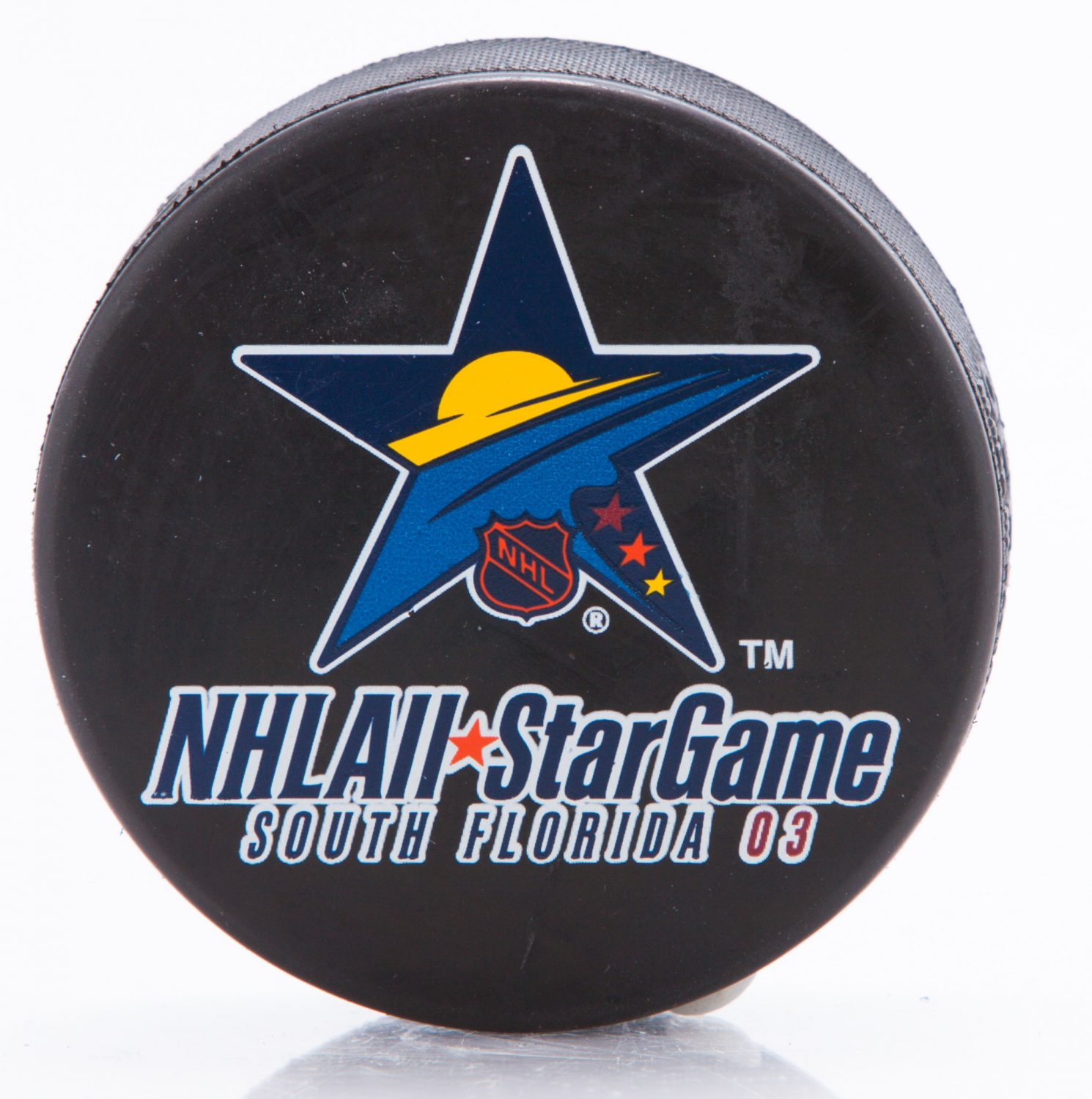 item
ALL-STAR GAME PUCK, 2003
The Panthers hosted the NHL All-Star Game for the first time in 2003 at the Office Depot Center (now BB&T Center). In an exciting matchup that went to overtime, the West defeated the East, 6-5. Olli J ...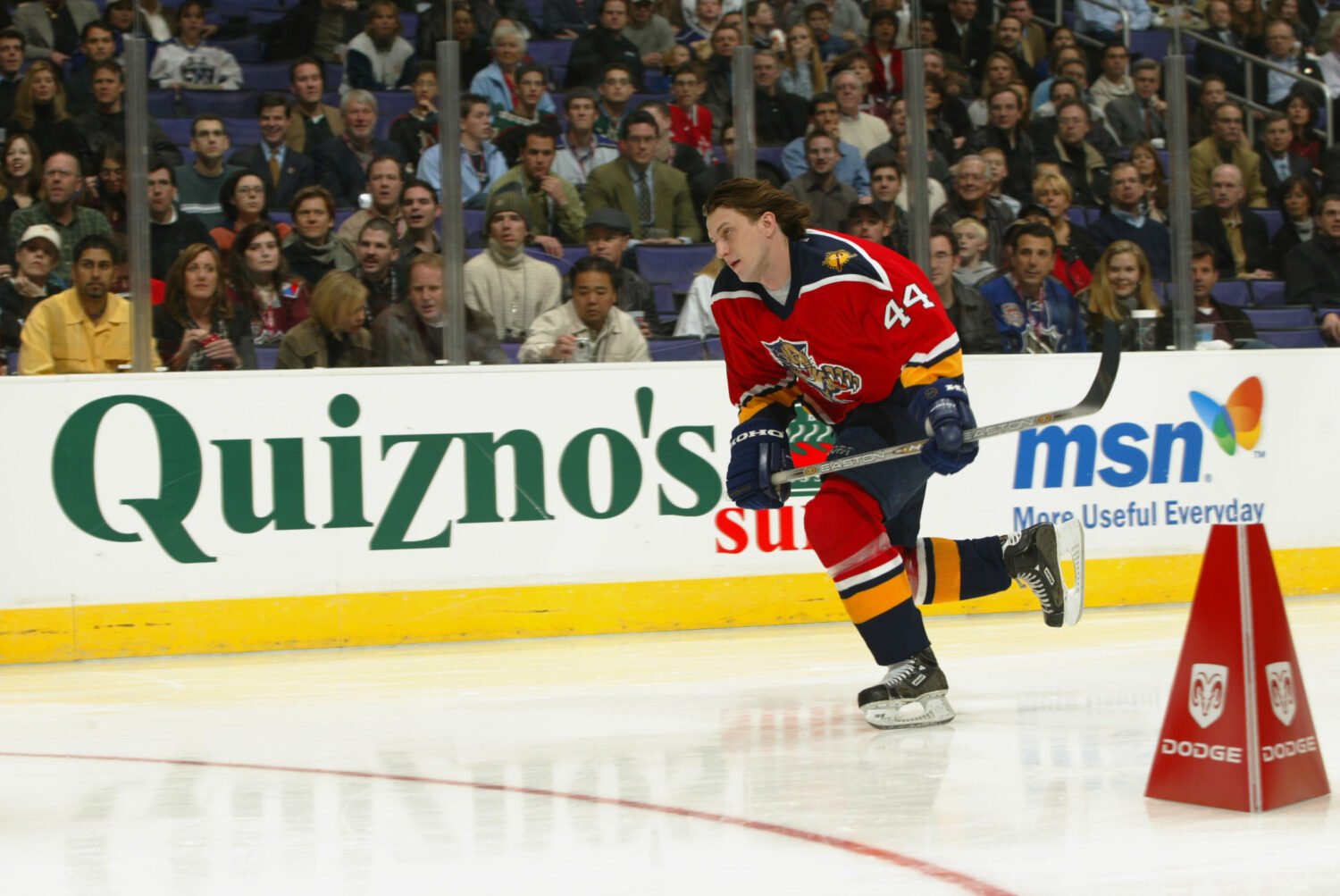 item
JUST-IN-TIME SANDIS
Sandis Ozolinsh's 6th career trip to All-Star Weekend included many notable moments. The defenseman helped the World team defeat North America 8-5 in the main event, he was on the winning team in the ...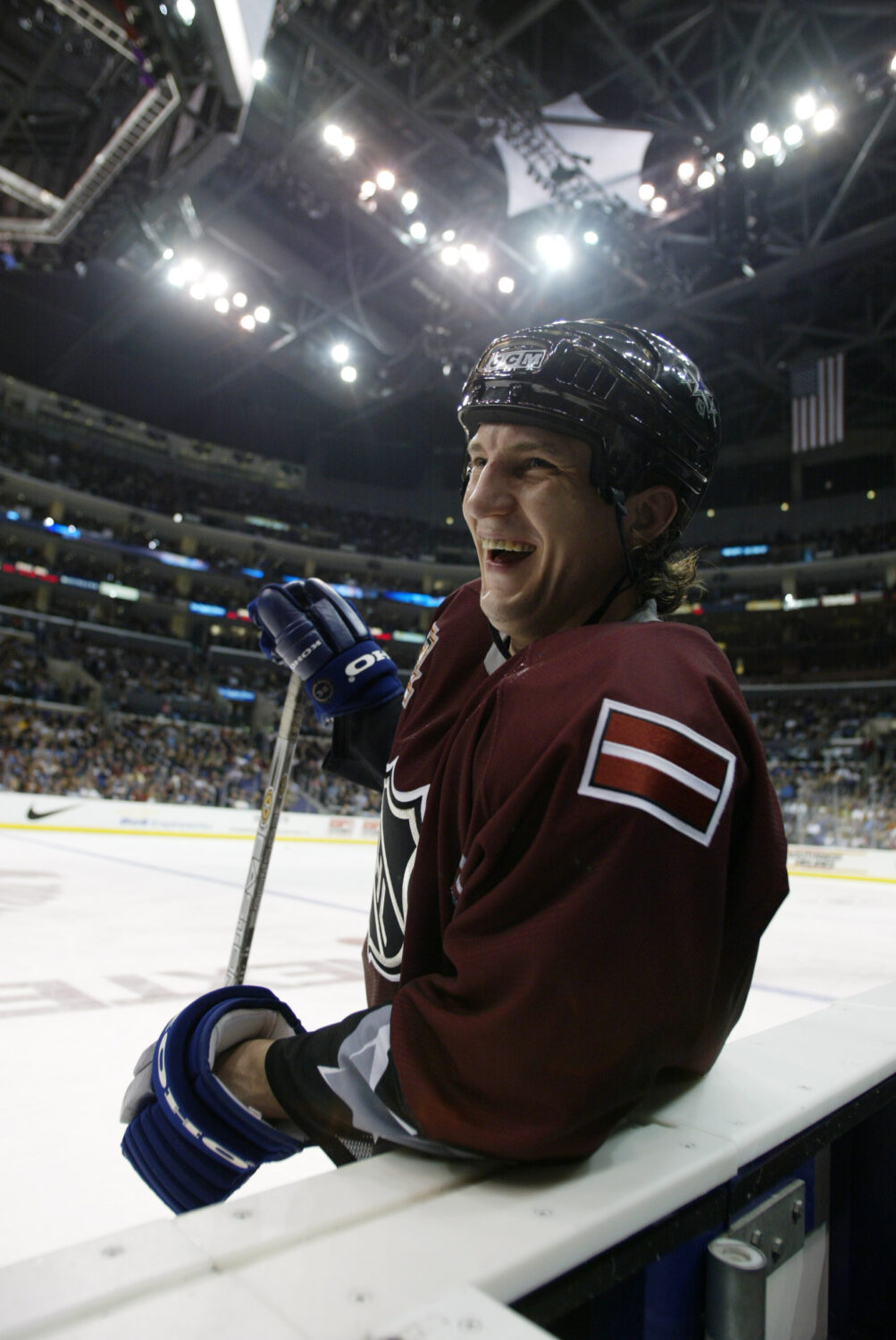 item
SMILING SANDIS
Sandis Ozolinsh had plenty to smile about at the 2002 NHL All-Star Game. The defenseman was the lone Panthers representative in his 6th All-Star selection. Ozolinsh also contributed an assist to the W ...