Tag Results for
"Hockey Fights Cancer" - 3 Total Result(s)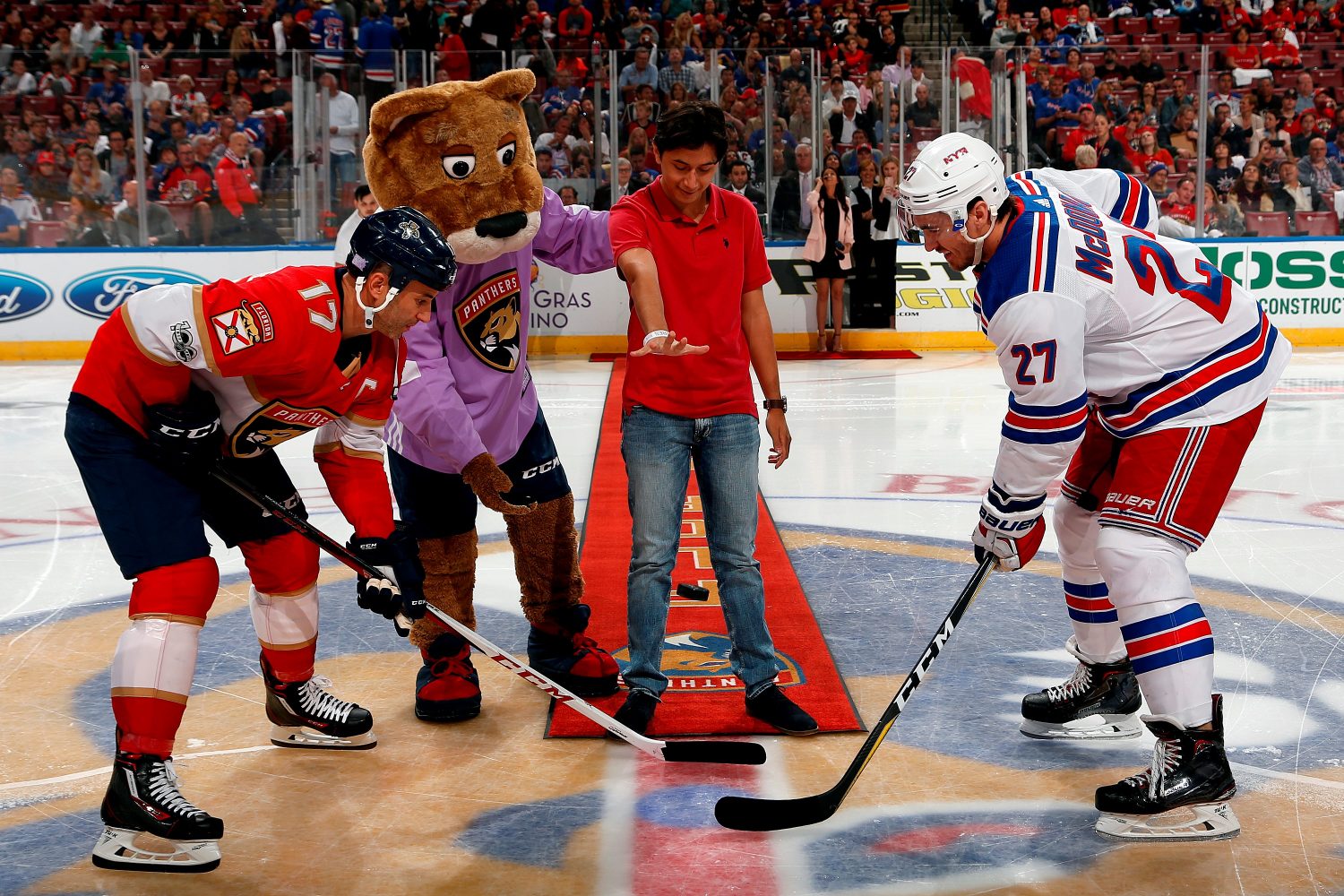 item
HOCKEY FIGHTS CANCER, 2017
Panthers captain Derek MacKenzie and New York Rangers captain Ryan McDonagh posed for a ceremonial puck drop during a Hockey Fights Cancer game night at BB&T Center. The NHL and NHLPA founded the Hock ...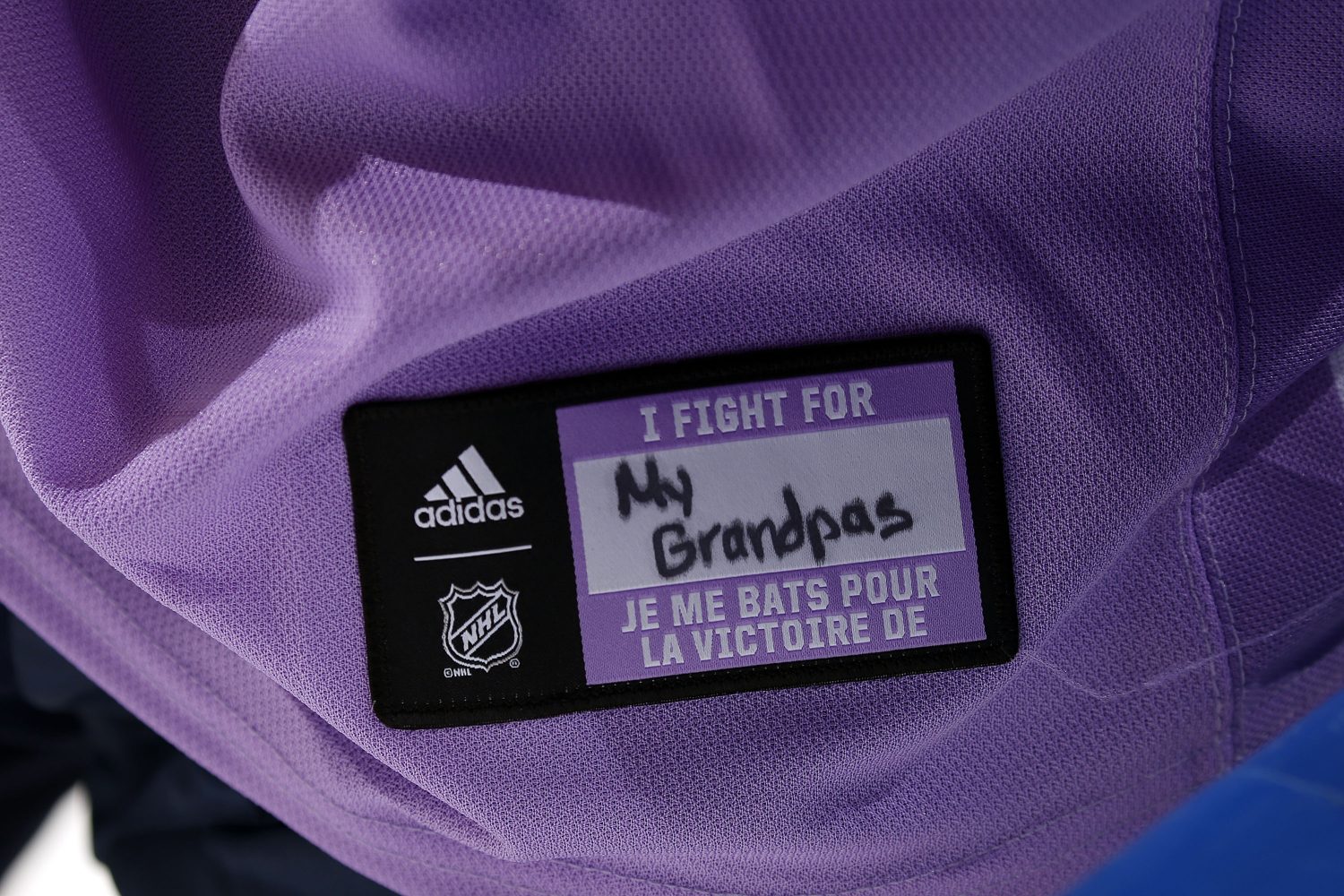 item
MIKE MATHESON HONORS GRANDFATHERS, 2017
Mike Matheson paid tribute to his grandfathers with a message on his purple Hockey Fights Cancer warmup jersey before a game at BB&T Center on November 4, 2017. The entire Panthers team wore the speci ...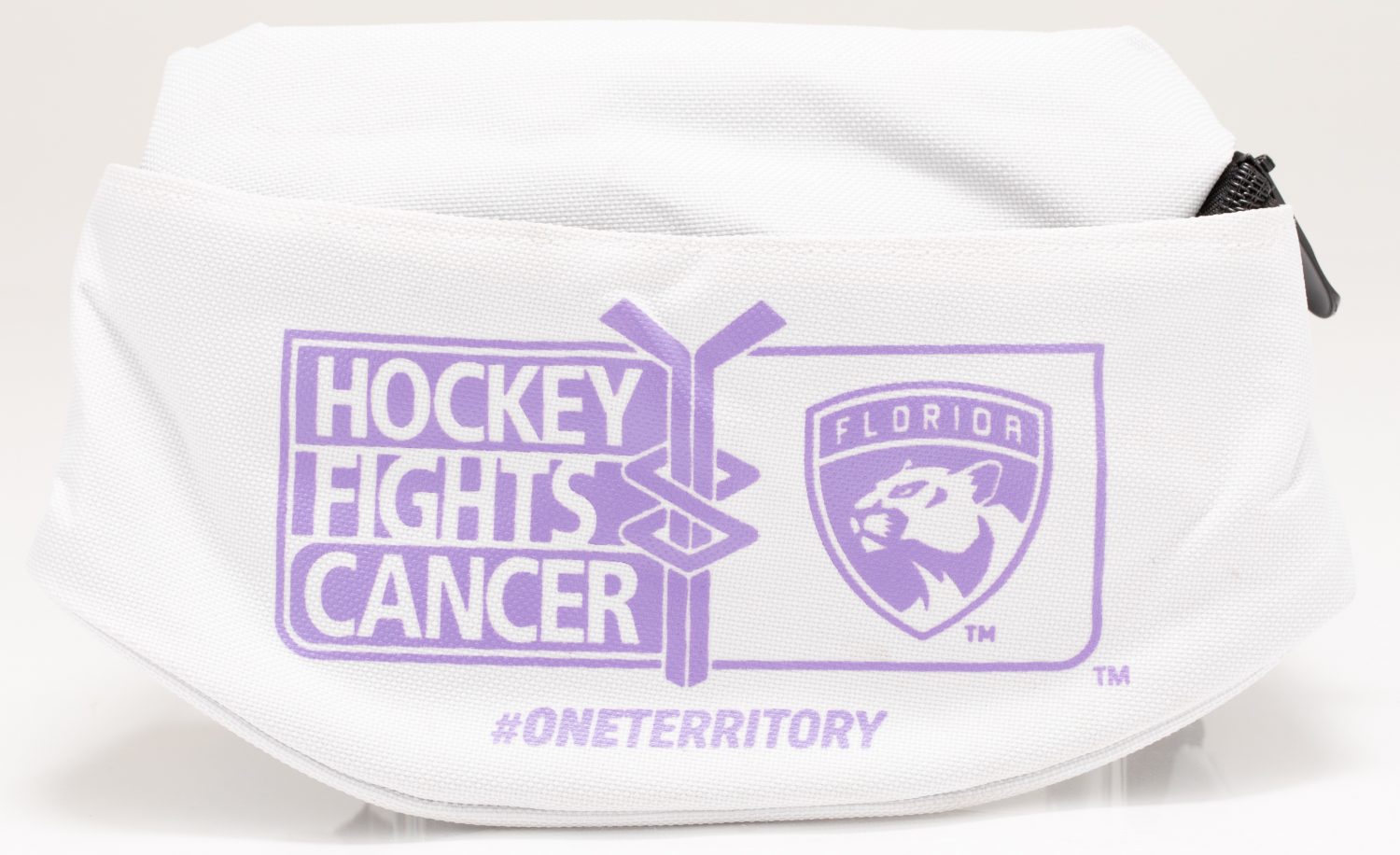 item
"HOCKEY FIGHTS CANCER" FANNY PACK
For more than twenty years, NHL players and fans have supported the Hockey Fights Cancer initiative, raising money and awareness to support people affected by cancer, as well as their families and car ...