Tag Results for
"Bill Torrey" - 3 Total Result(s)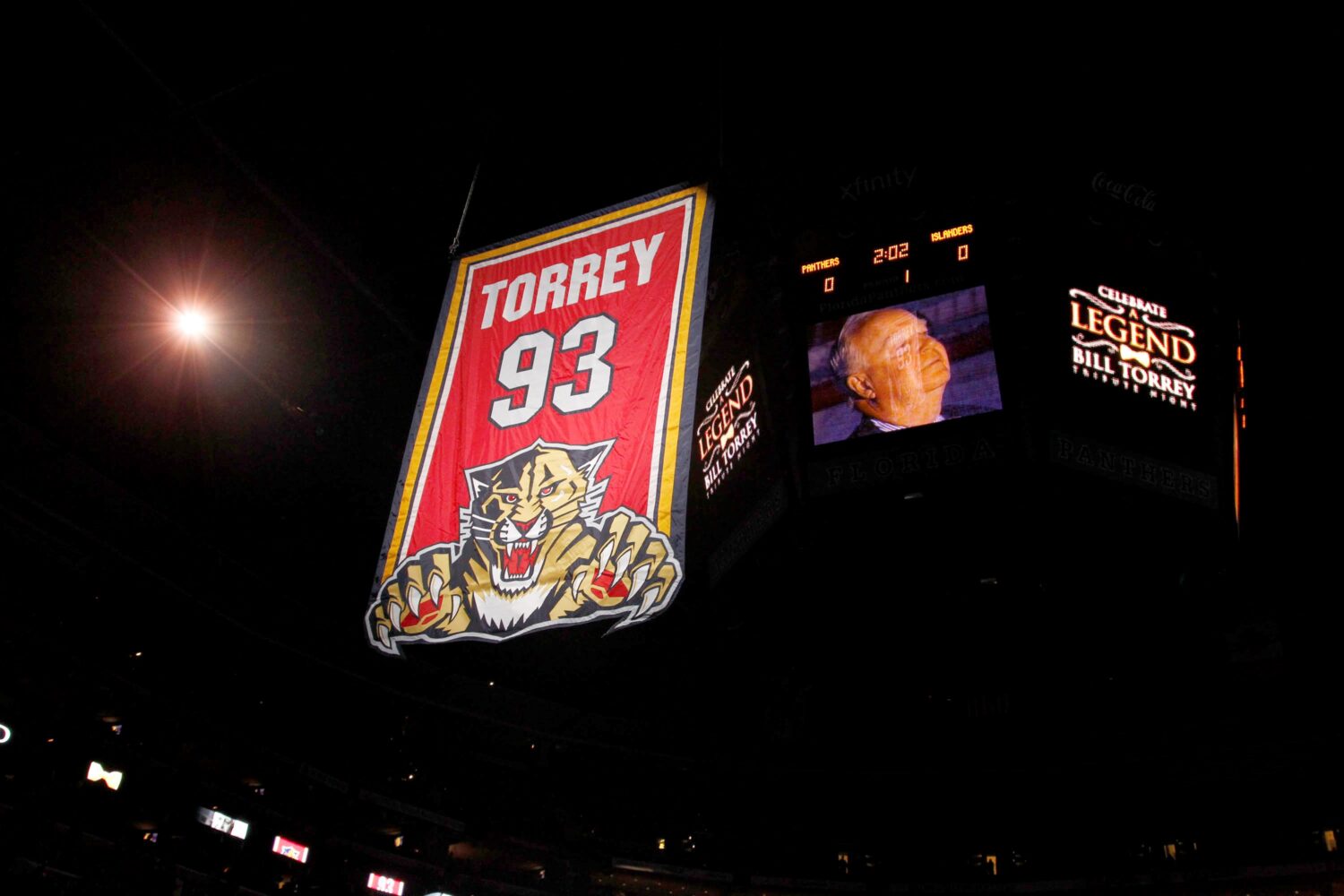 item
THE FIRST RETIRED NUMBER
On October 23, 2010, the first Panthers retired number was raised to the rafters. Whose number was it, you ask? In fact, it belonged to someone who never technically had a number: Bill Torrey, the Cat ...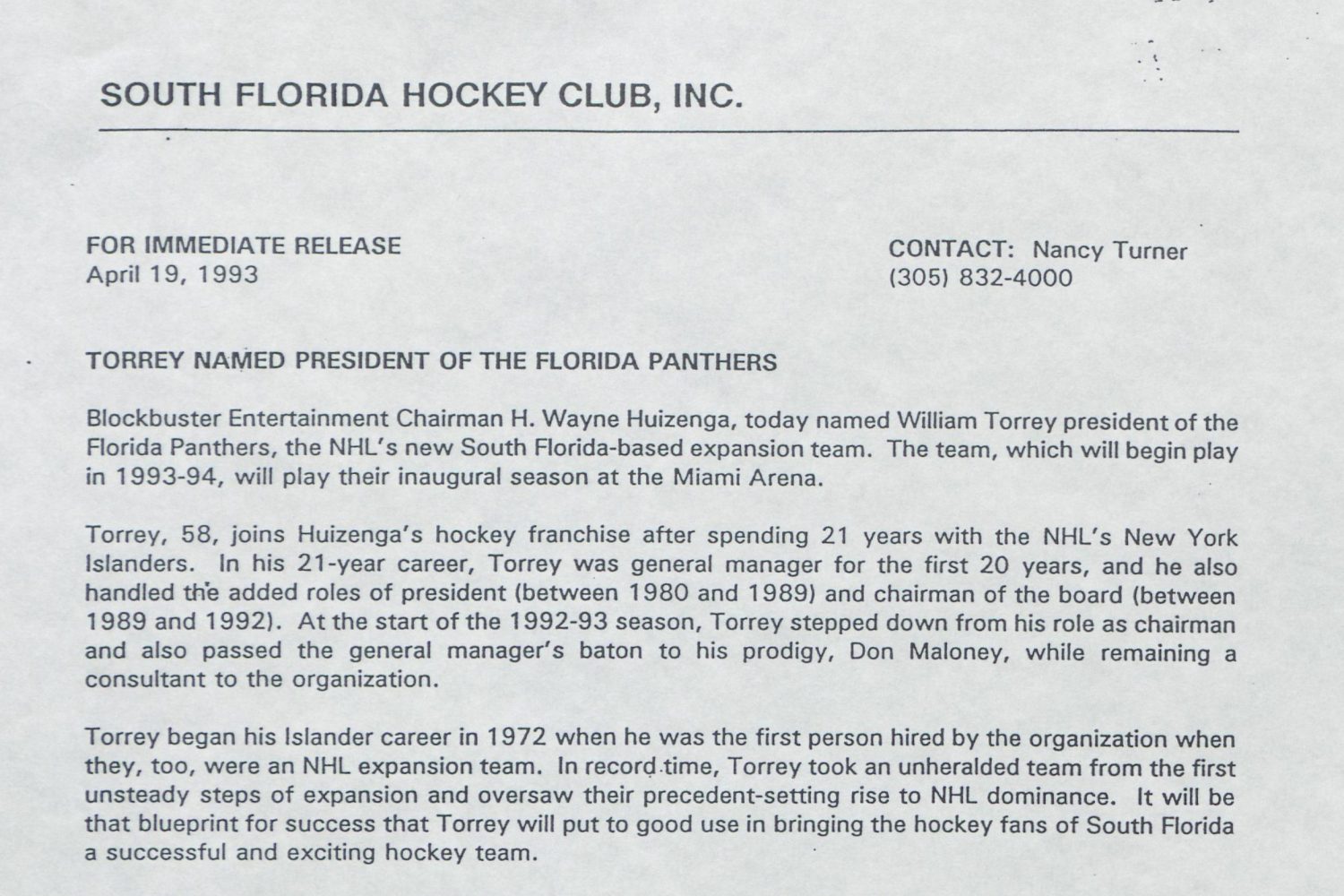 item
BILL TORREY JOINS THE PANTHERS, 1993
Bill Torrey became a legend when he turned the struggling New York Islanders into a dynasty in the 1970s and 1980s. After a 21-year career with the Islanders, Torrey answered Panthers owner H. Wayne H ...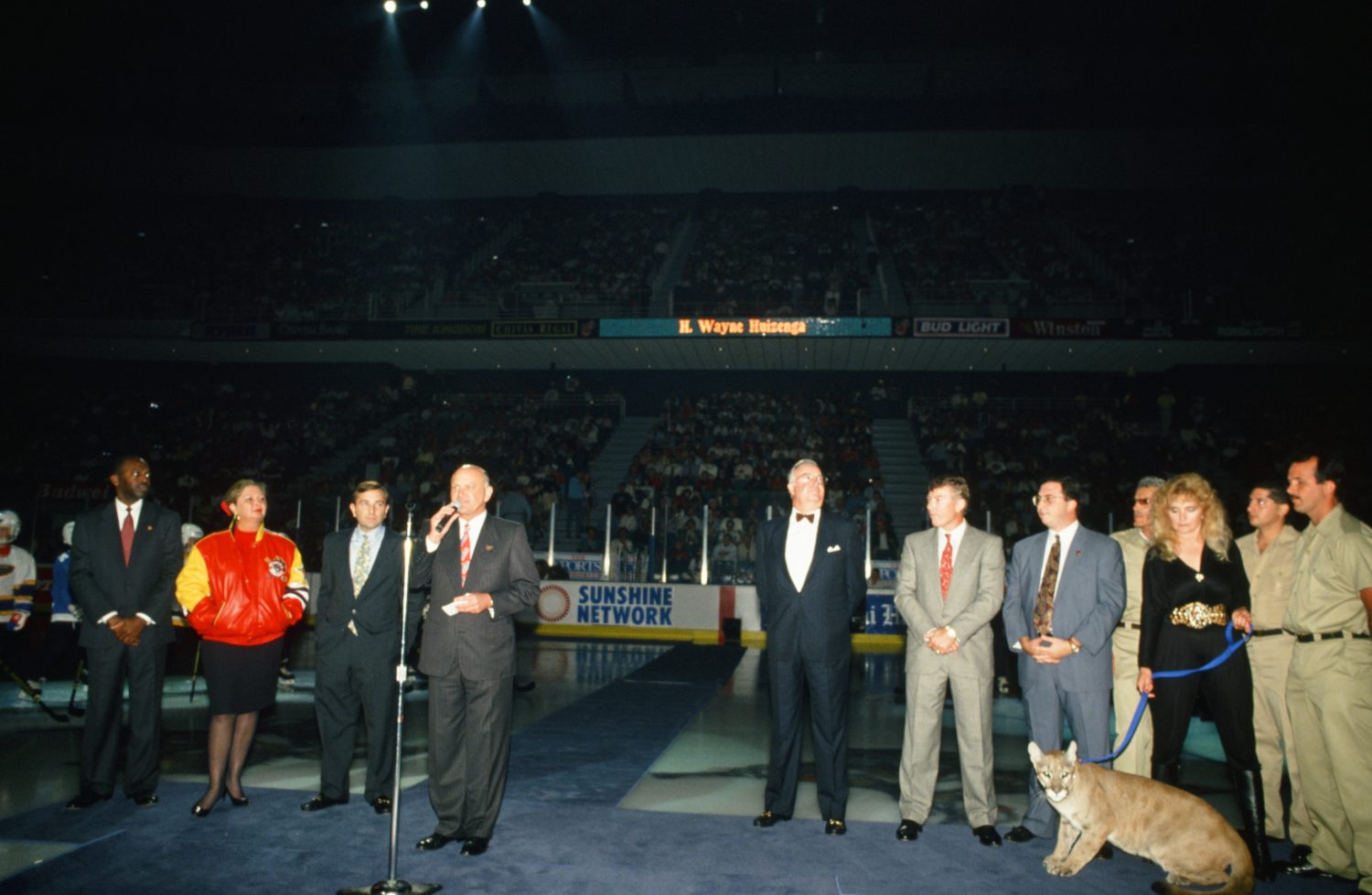 item
OPENING NIGHT FOR THE PANTHERS, 1993
Watch out — those kitties bite! A real-life Florida panther joined Bill Torrey, H. Wayne Huizenga and others on the ice to officially welcome fans to the beginning of Panthers hockey. When Huizenga an ...