Tag Results for
"Waiter There's A Puck in My Soup" - 2 Total Result(s)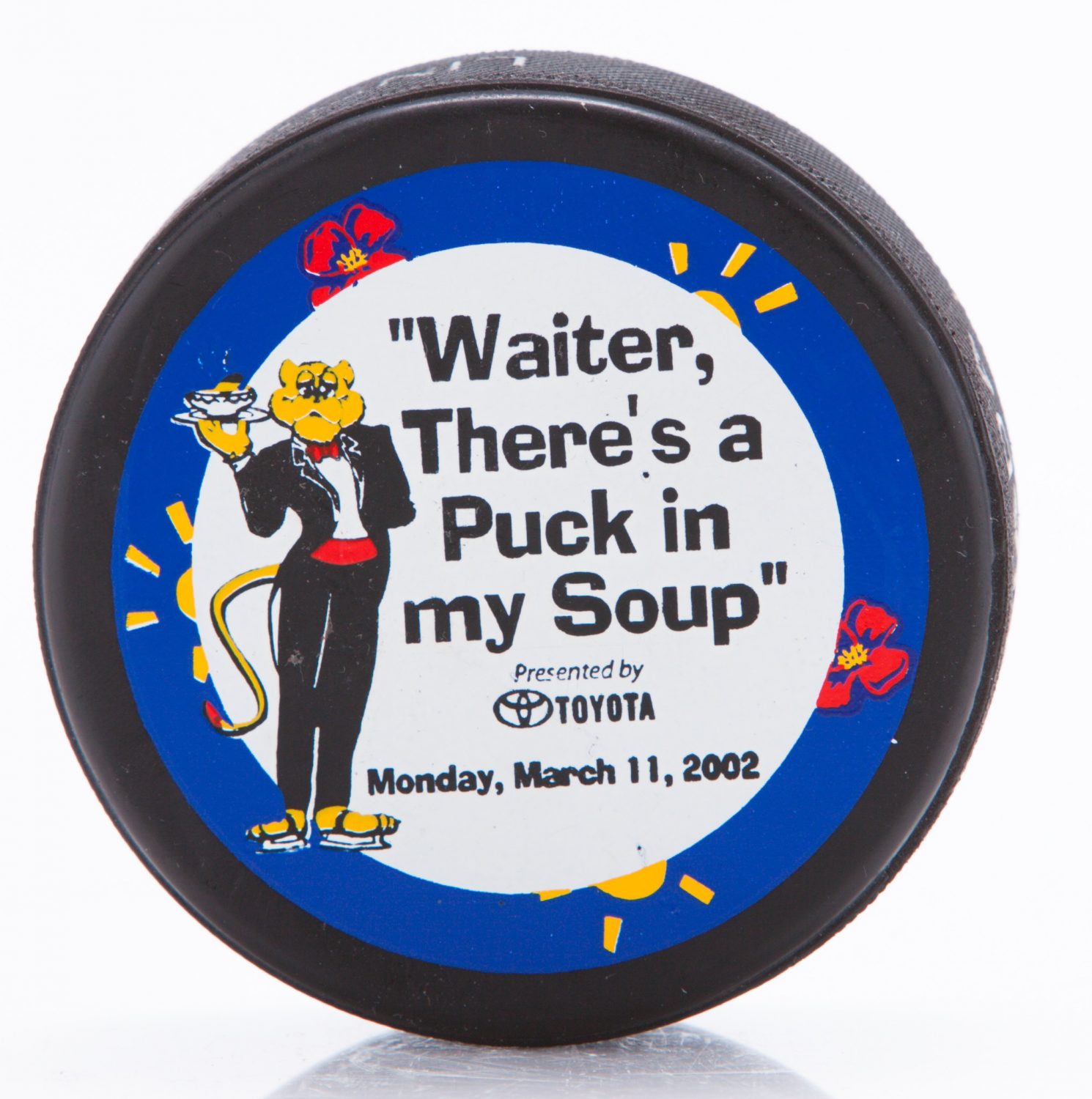 item
COMMEMORATIVE "WAITER" PUCK, 2002
The Panthers hosted the first "Waiter, There's a Puck in My Soup" gala in 1998, which raised money for charities, including the Florida Panthers Foundation. The gala became a much-anticipated annual e ...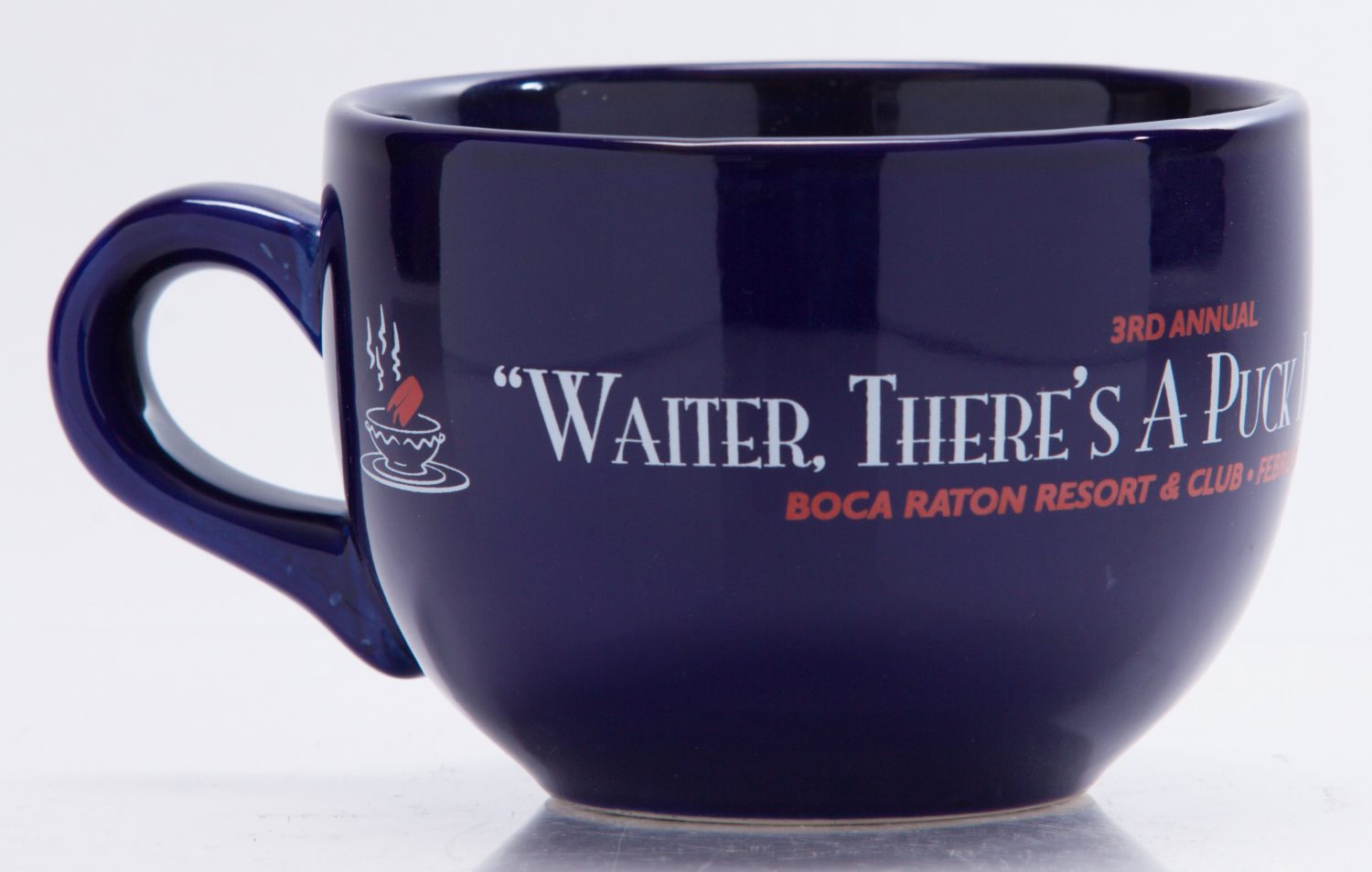 item
"THERE'S A PUCK" IN MY MUG, 2000
Whether in a cup or a bowl, no one wants a puck in their soup! But maybe people wouldn't mind as much if their soup was served by a Florida Panthers player? That must've been the case because the annu ...