Tag Results for
"semifinal" - 2 Total Result(s)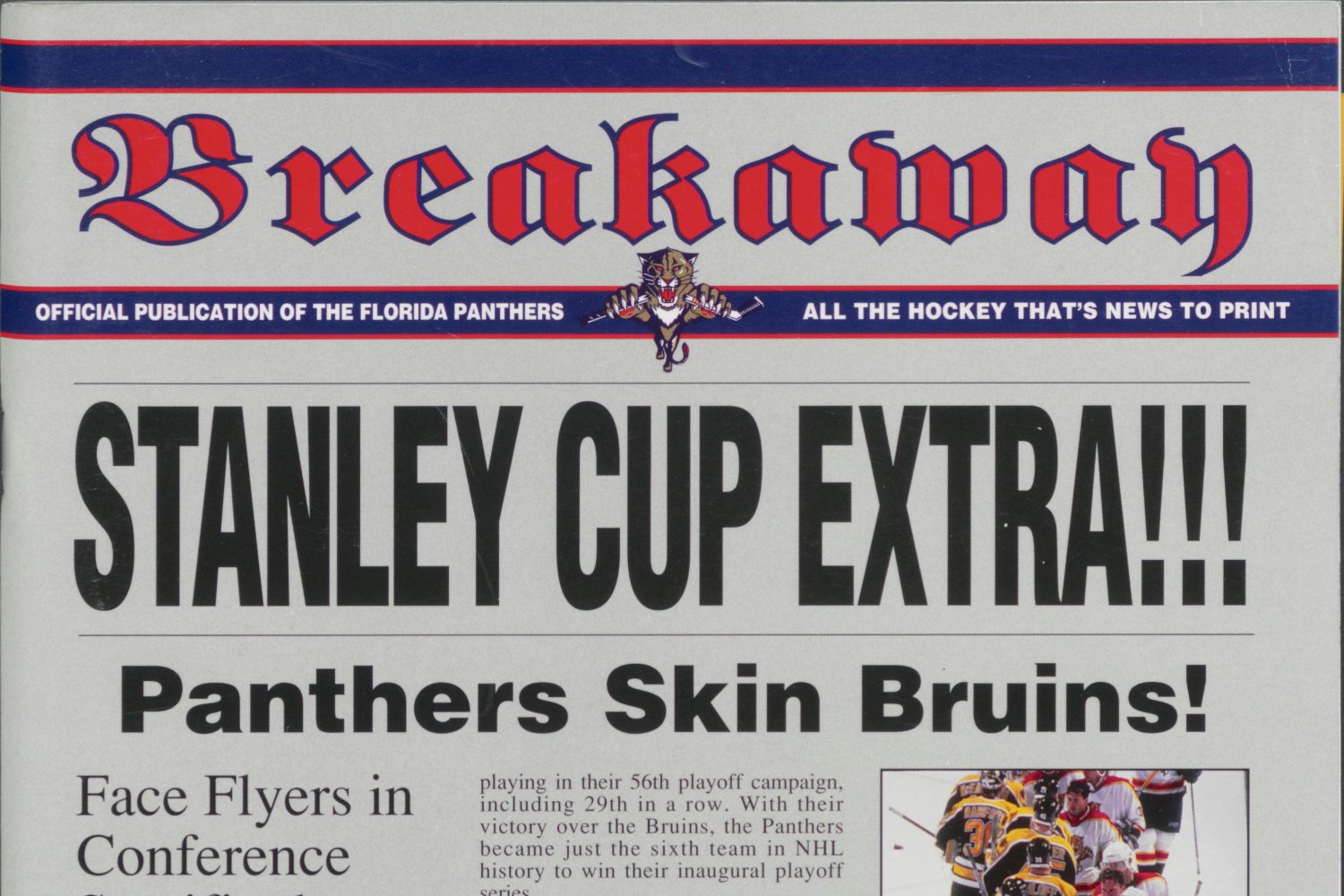 item
EASTERN CONFERENCE SEMIFINAL PROGRAM, 1996
The team's 1996 playoffs adventure continued into May with their first trip to the Eastern Conference Semifinal, where they faced the heavily favored Philadelphia Flyers.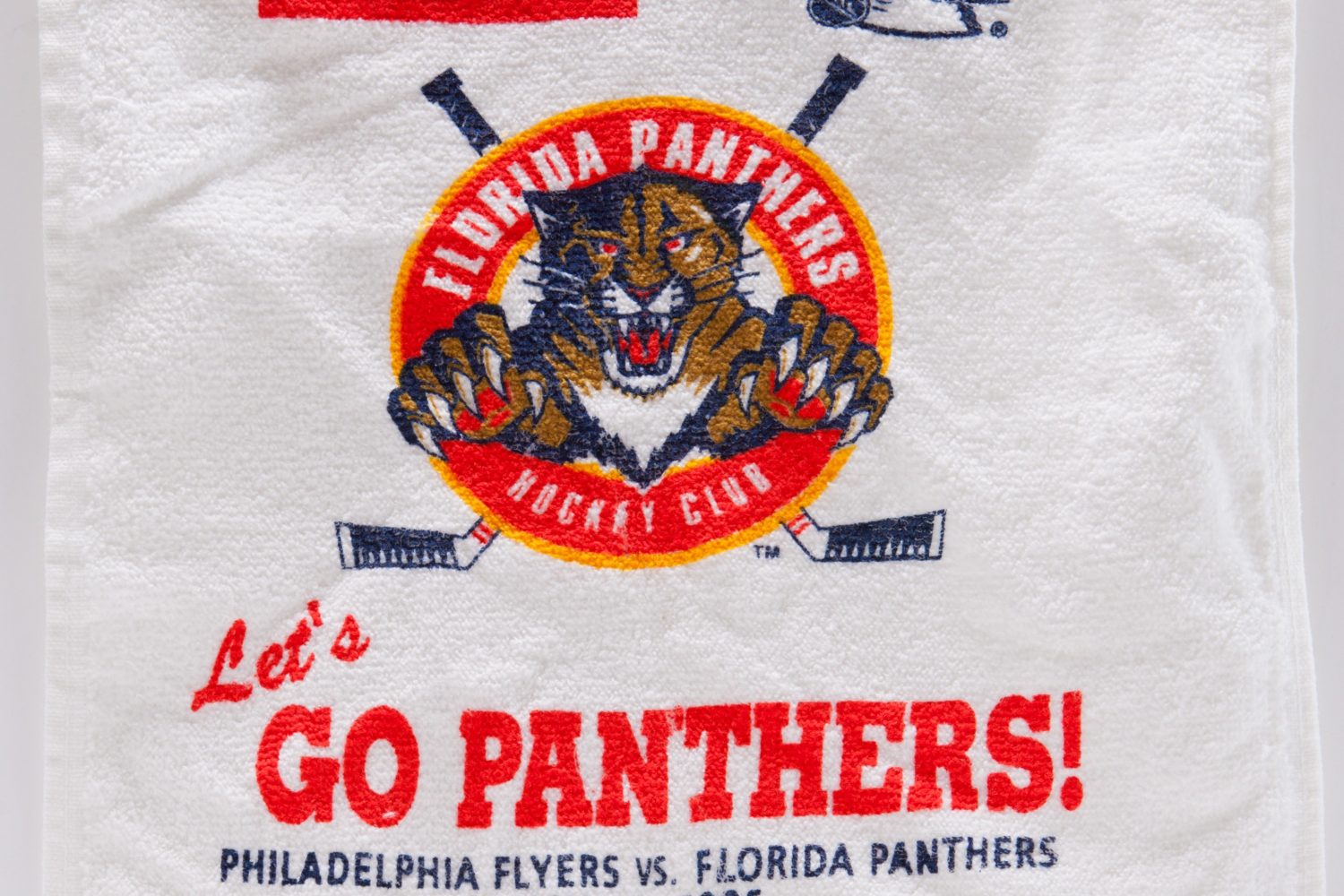 item
LET'S GO PANTHERS RALLY TOWEL, 1996
Let's Go Panthers! Fans continued to go Cup Crazy when waving these towels and cheering on their team in Game 6 of the 1996 Eastern Conference Semifinal, a 4-1 Panthers victory over the Philadelphia F ...