Tag Results for
"Ray Whitney" - 3 Total Result(s)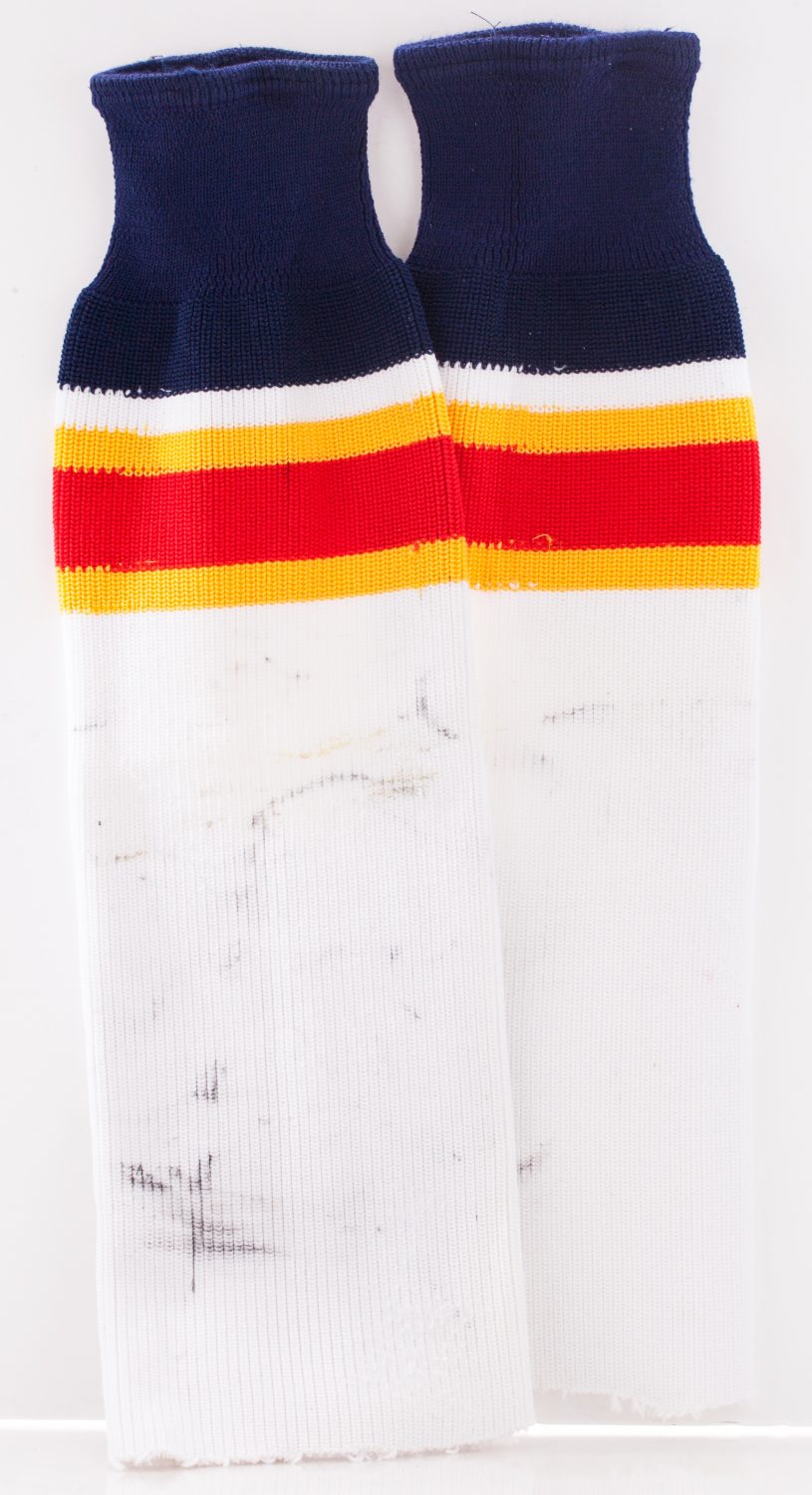 item
RAY WHITNEY'S SCUFFED AND CUT SOCKS
At 5'10", Ray Whitney had to cut his socks down to size. In the late 1990s, socks came in one size only and tended to be too long for anyone shorter than 6'2″. Note the frayed edges at the top as well ...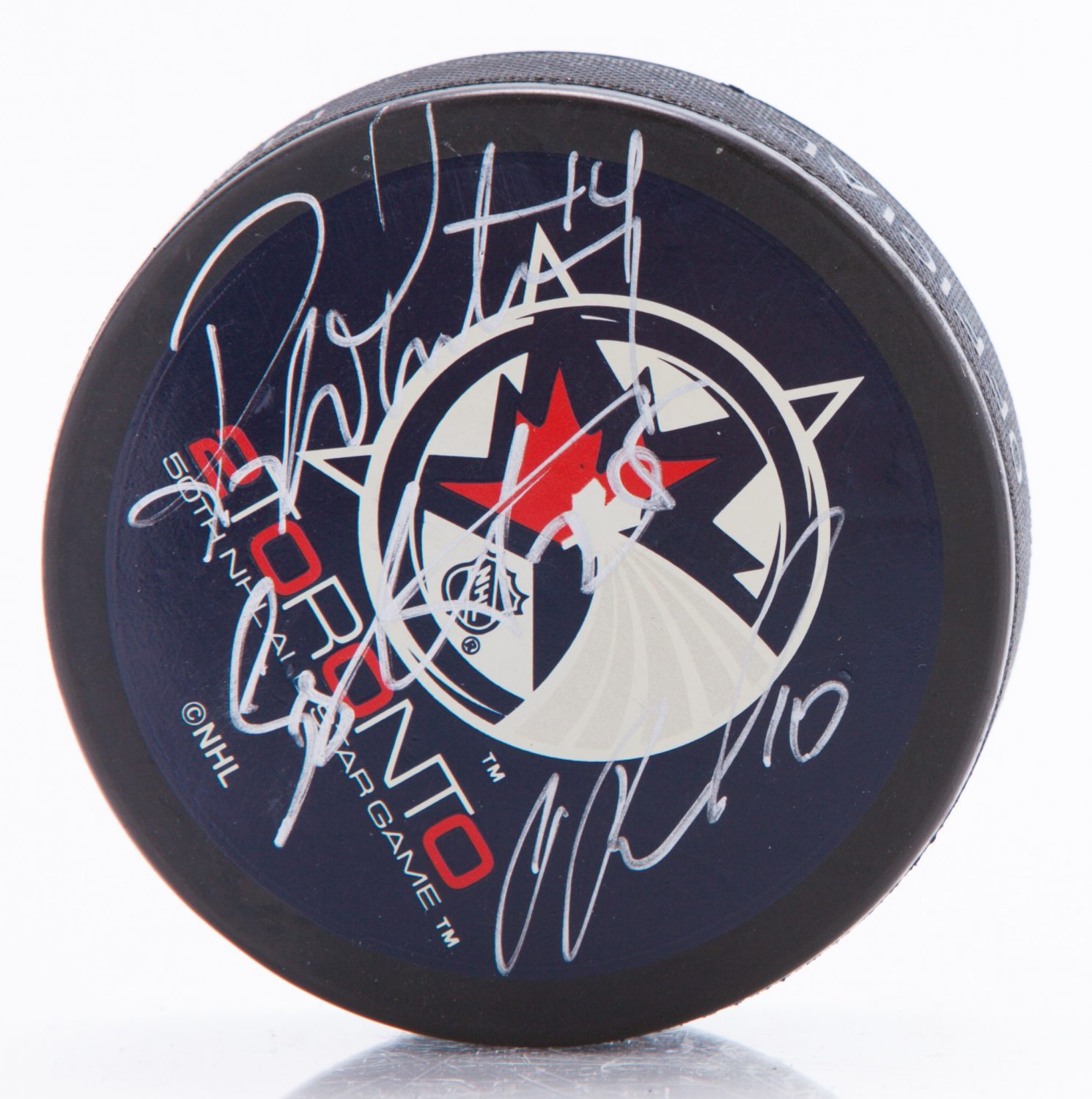 item
A PUCK WORTHY OF 3 ALL-STARS, 2000
Pavel Bure, Viktor Kozlov and Ray Whitney were all selected for the 50th NHL All-Star Game in 2000, the first time three Panthers players had been selected. During the game, Pavel Bure and his brother ...
item
RAY WHITNEY SOCKS, 1990s-2000s
Ray Whitney spent four seasons with the Panthers from 1997 to 2001. His best season with the team was 1999-2000, when he tallied 29 goals and 42 assists and played in the NHL All-Star Game.