Tag Results for
"Mike Matheson" - 3 Total Result(s)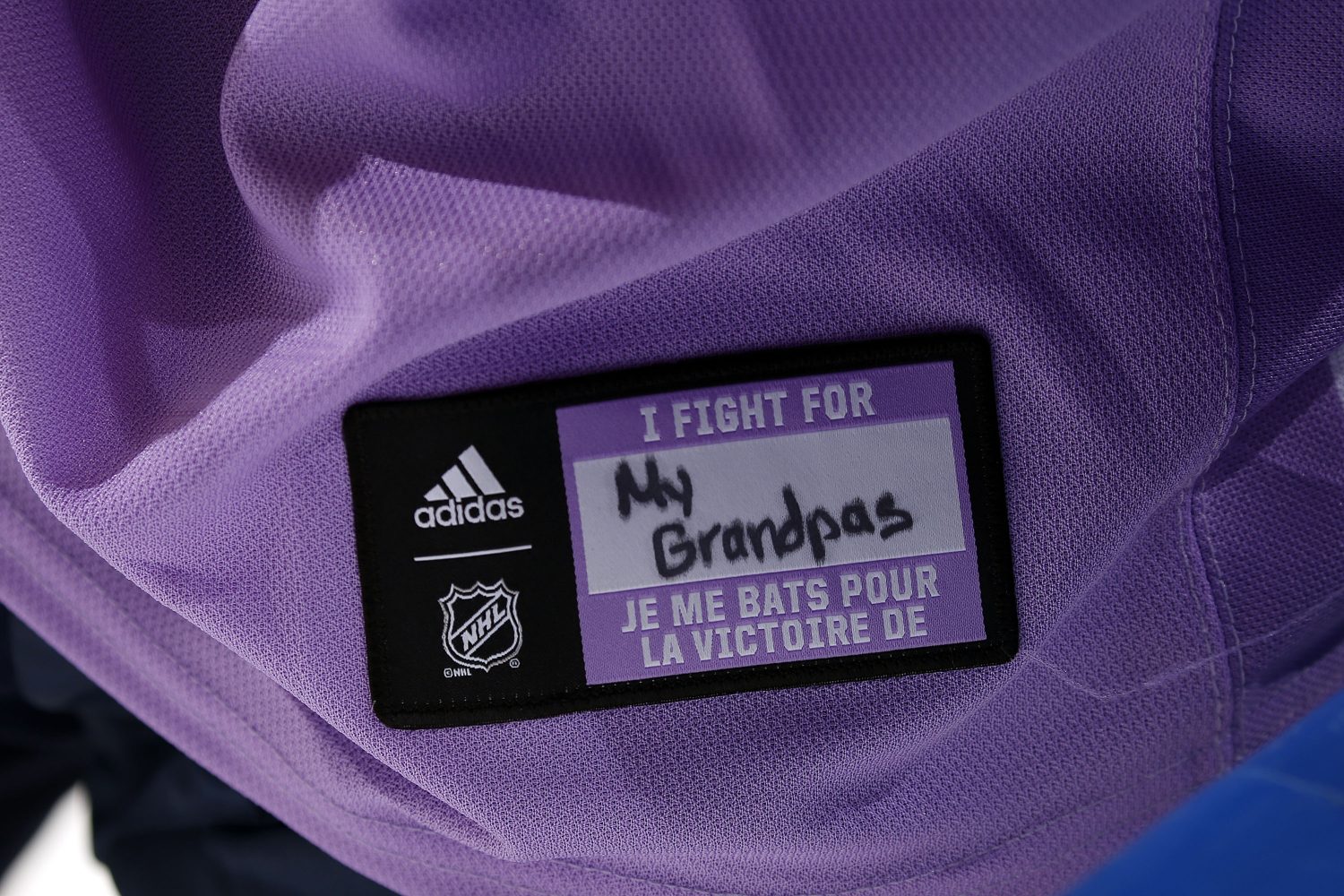 item
MIKE MATHESON HONORS GRANDFATHERS, 2017
Mike Matheson paid tribute to his grandfathers with a message on his purple Hockey Fights Cancer warmup jersey before a game at BB&T Center on November 4, 2017. The entire Panthers team wore the speci ...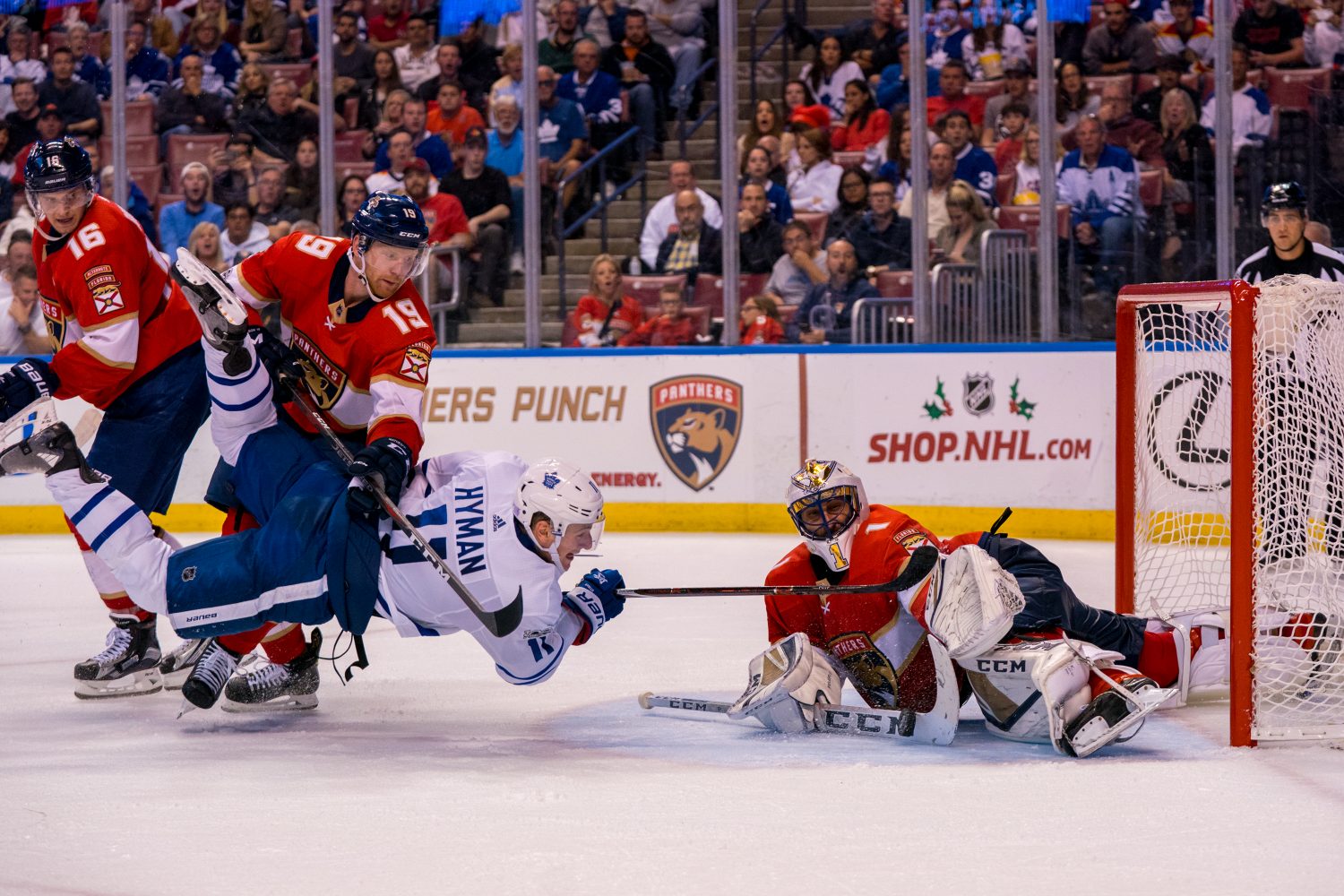 item
ROBERTO LUONGO MAKES THE SAVE, 2017
Roberto Luongo had to use both his stick and his body to stop a puck and an attacker in motion. Stopping momentum of players and pucks puts a strain on a goalie's gear, and many stick blades end up br ...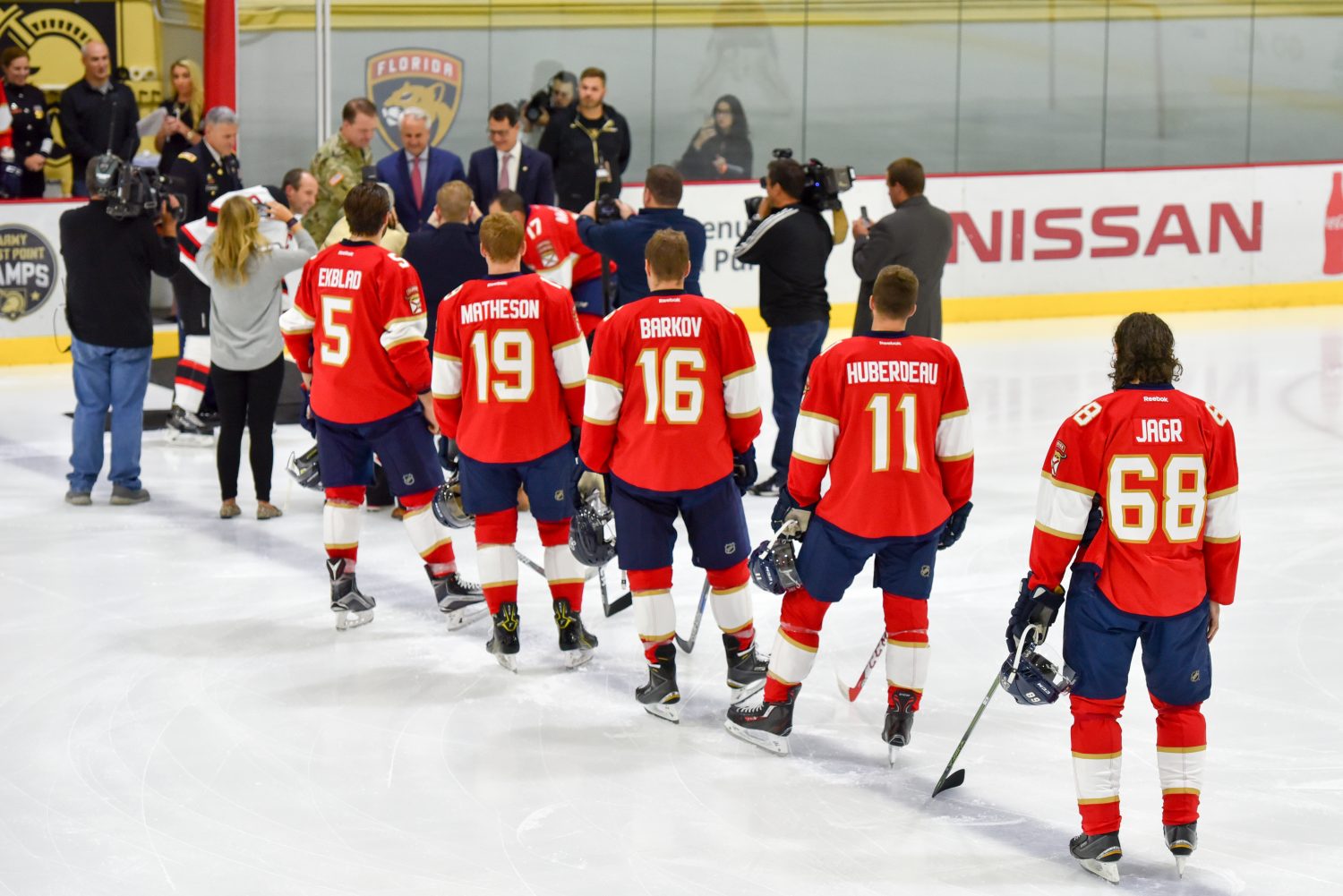 item
THE PERFECT WAY TO END THE PRESEASON
The Panthers eagerly looked on during the ceremonial puck drop prior to their Oct. 8, 2016 preseason game at West Point against the New Jersey Devils. The special game was the team's last before begin ...