Tag Results for
"Kevin Weekes" - 3 Total Result(s)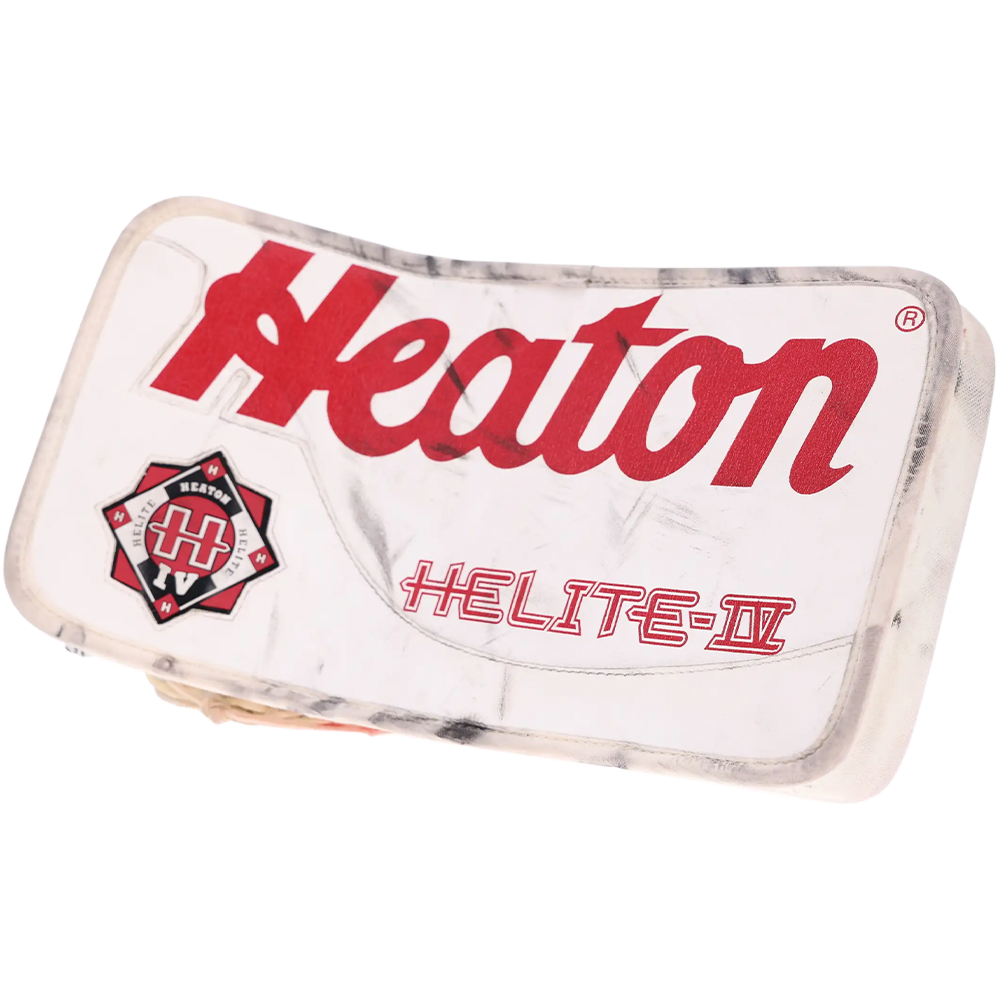 item
KEVIN WEEKES GOALIE GEAR, 1997-1998
Originally, the blocker glove's main purpose was to hold the goaltender's stick. Over time, the front of the blocker became a tool unto itself as it developed into a wide rectangle goalies could use t ...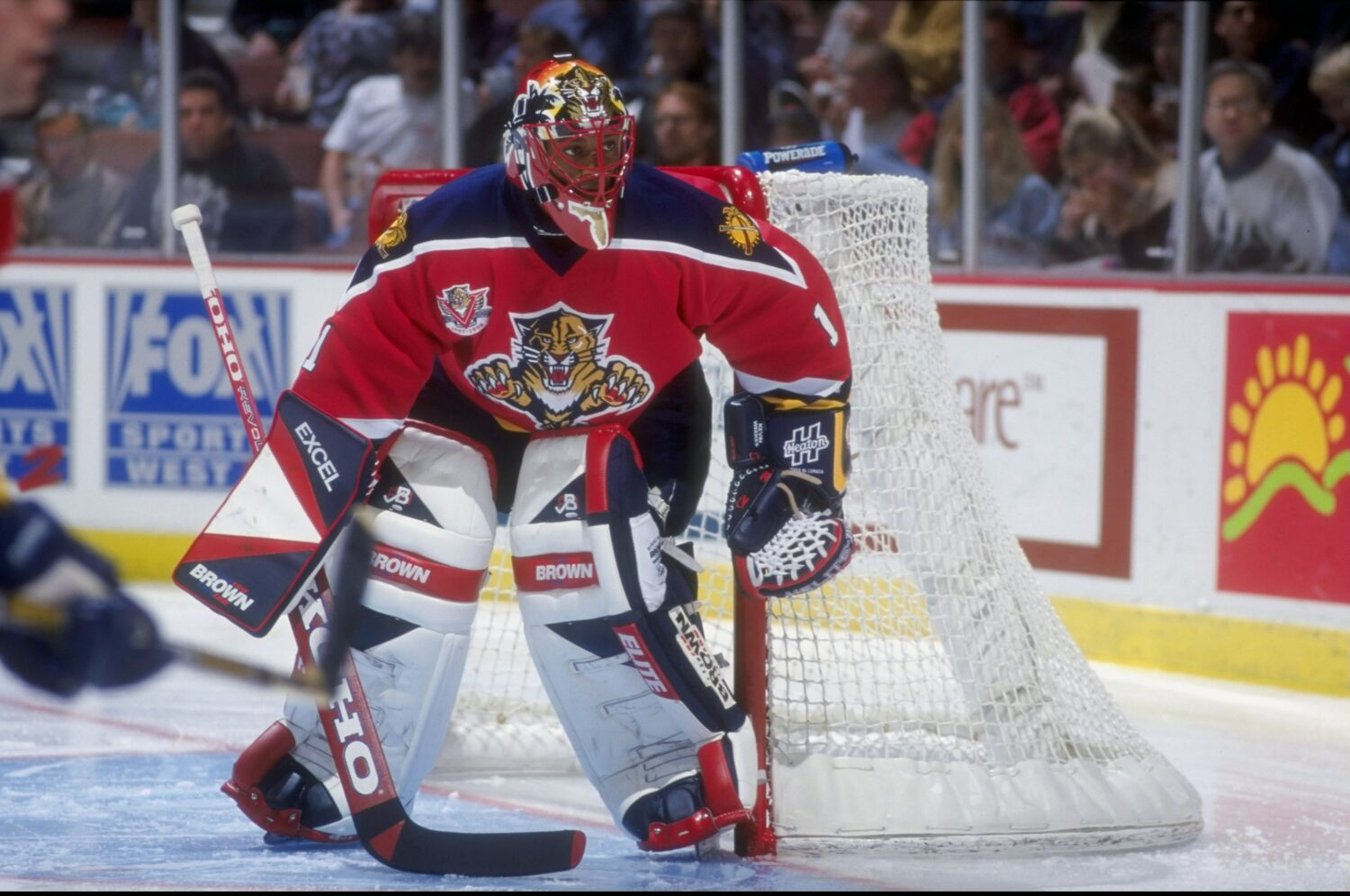 item
WEEKES BRINGS THE SUNSHINE TO THE ICE
This 1998 Kevin Weekes mask made it clear whose net he defended. With a panther surrounded by sunshine and palm trees, plus a full outline of the Sunshine State, can you name a mask that did a better ...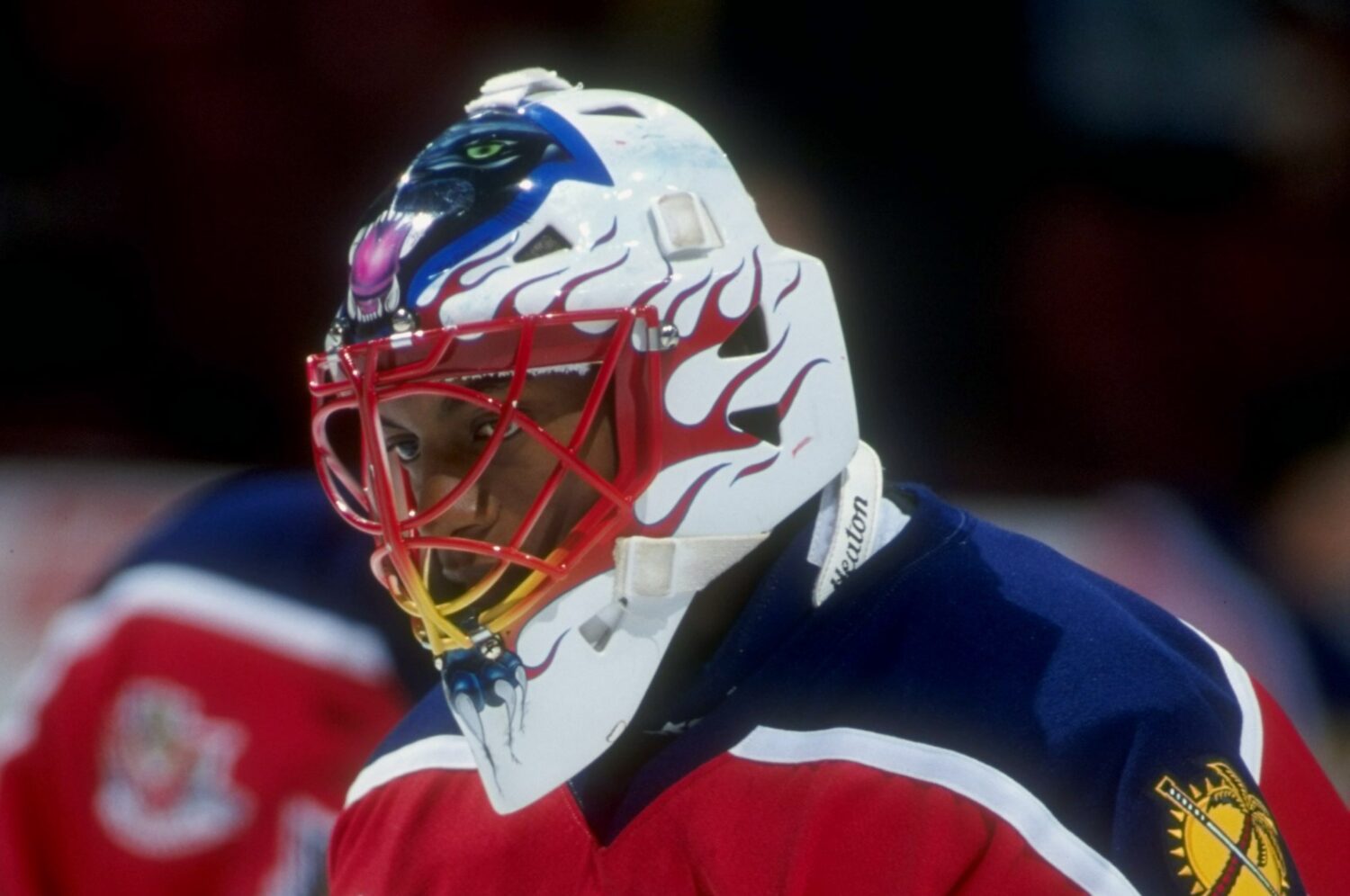 item
WEEKES LOOKED SHARP FROM (ALMOST) DAY 1
Kevin Weekes wore this mask in the second game of his NHL, and Florida Panthers, career. As an analyst for the NHL Network, Weekes often praises goalies with sharp, clean and simple masks, a look he c ...