Tag Results for
"Jody Hull" - 2 Total Result(s)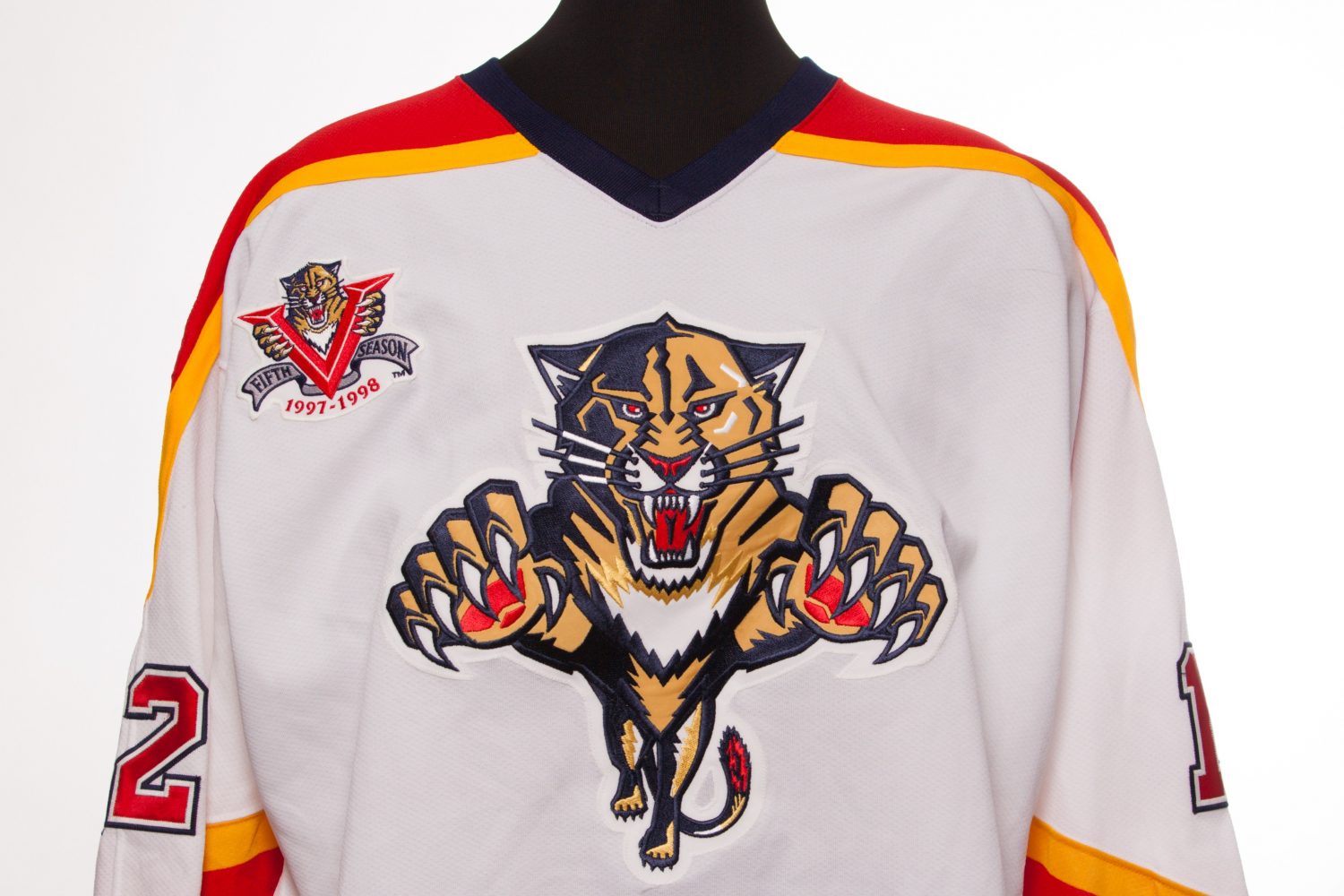 item
JODY HULL JERSEY, 1997-1998
The Panthers commemorated 5 years as a franchise with a "V" patch on their uniforms, like this one, worn by Jody Hull for the 1997-1998 season.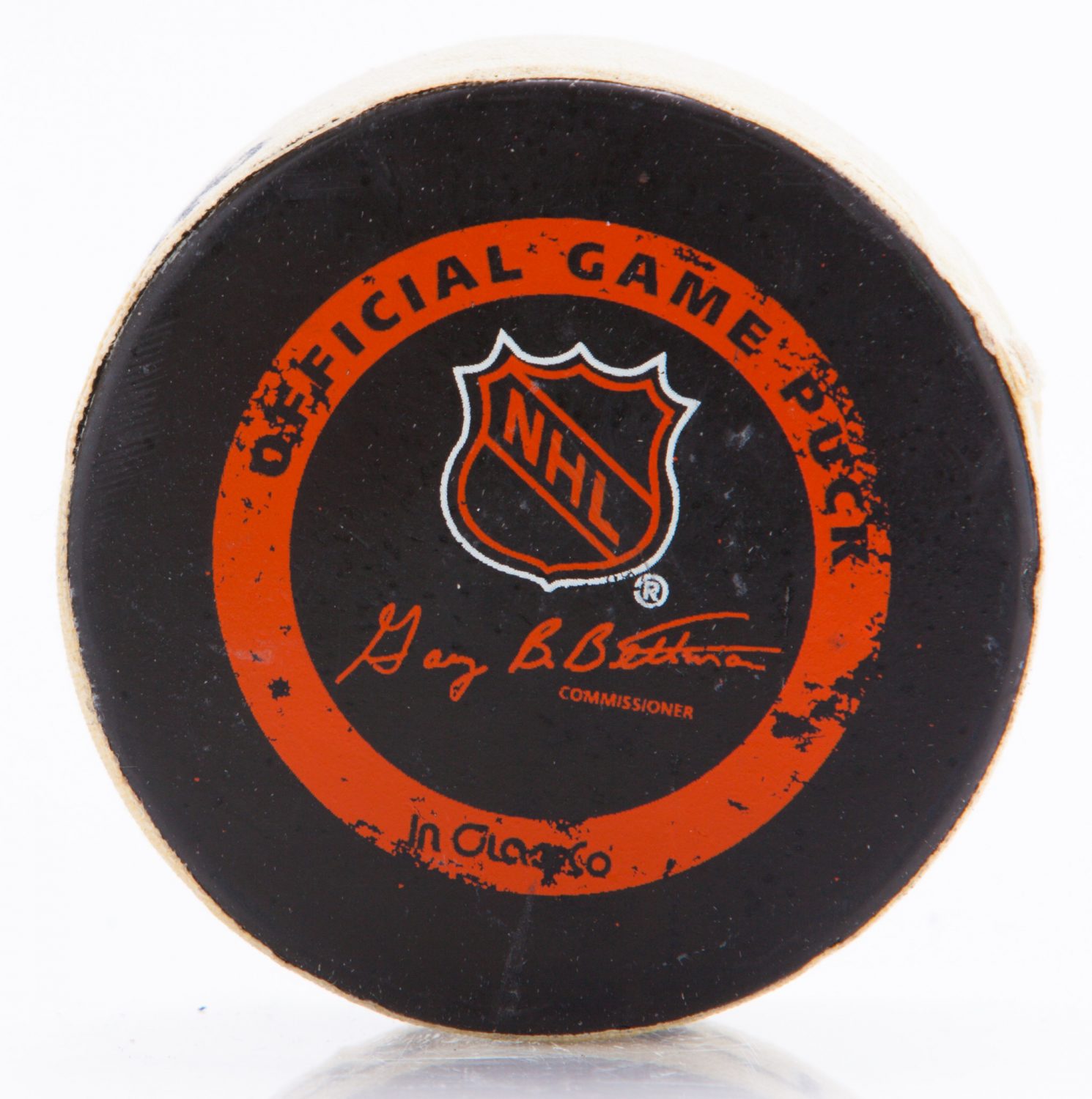 item
JODY HULL'S 20TH GOAL PUCK, 1996
Jody Hull scored his 20th goal of the 1995-1996 season in the second period of a 5-2 win over the Ottawa Senators at home. He would finish the year with 20 goals and 17 assists.