Tag Results for
"Gord Murphy" - 3 Total Result(s)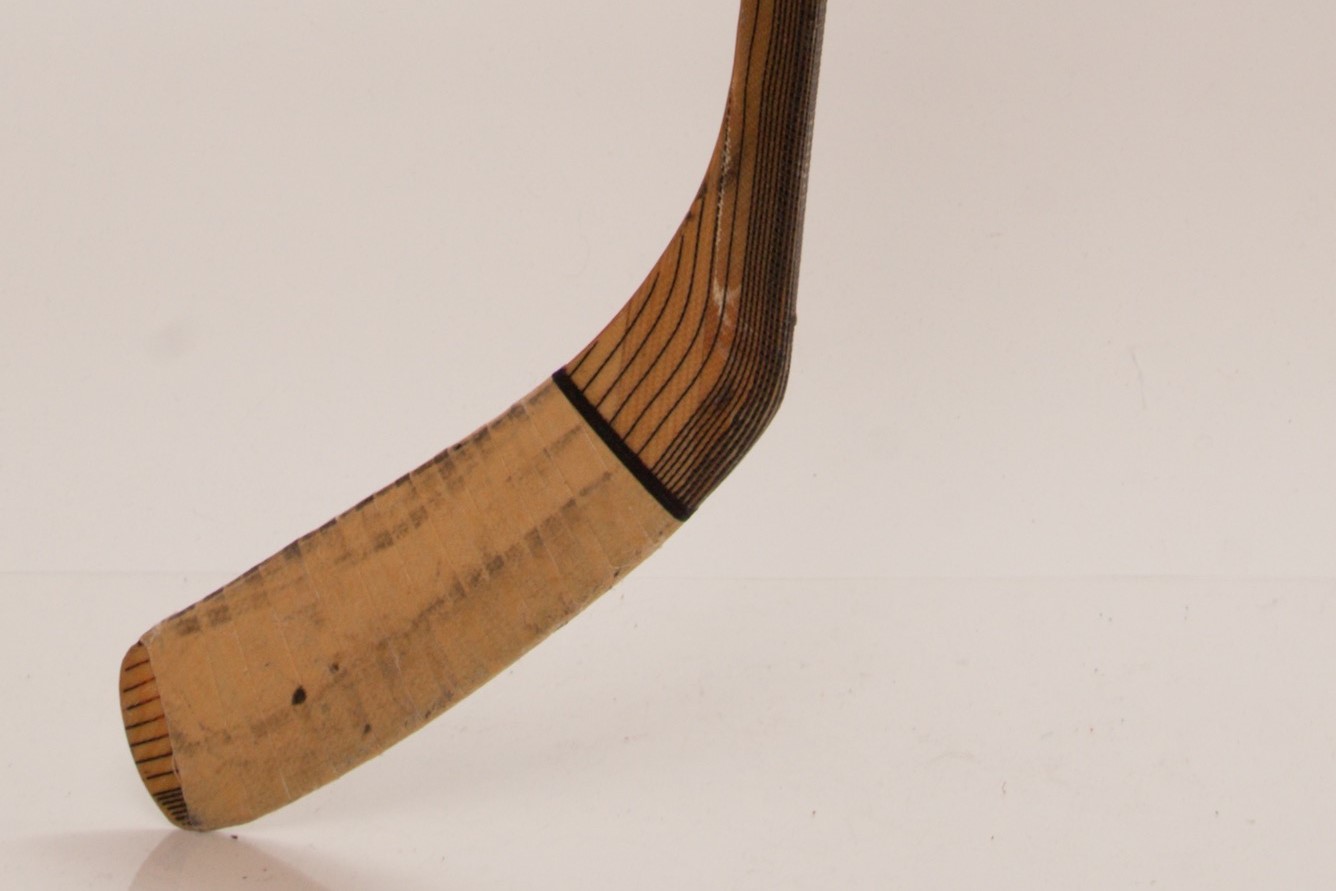 item
GORD MURPHY GAME-USED STICK, 1990s
Gord Murphy came to the Panthers in the expansion draft and served as a defenseman for the next six seasons. That 1993-1994 season was his best statistically, when he used this stick to tally 43 point ...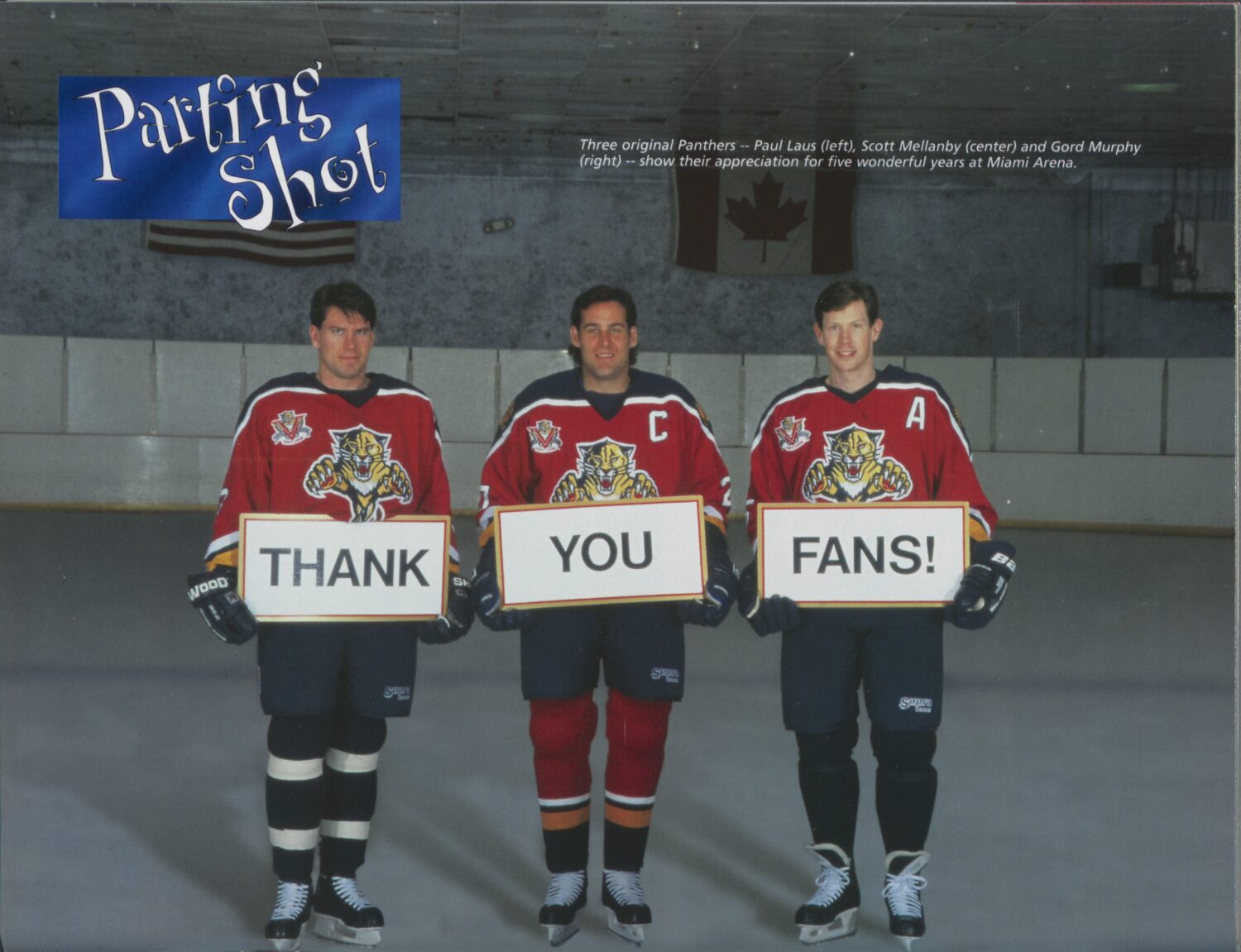 item
PARTING SHOT
In honor of the team's final home game at Miami Arena, three original Cats said thank you to the fans who had supported the team through its first five years. These guys knew that the Panthers faithfu ...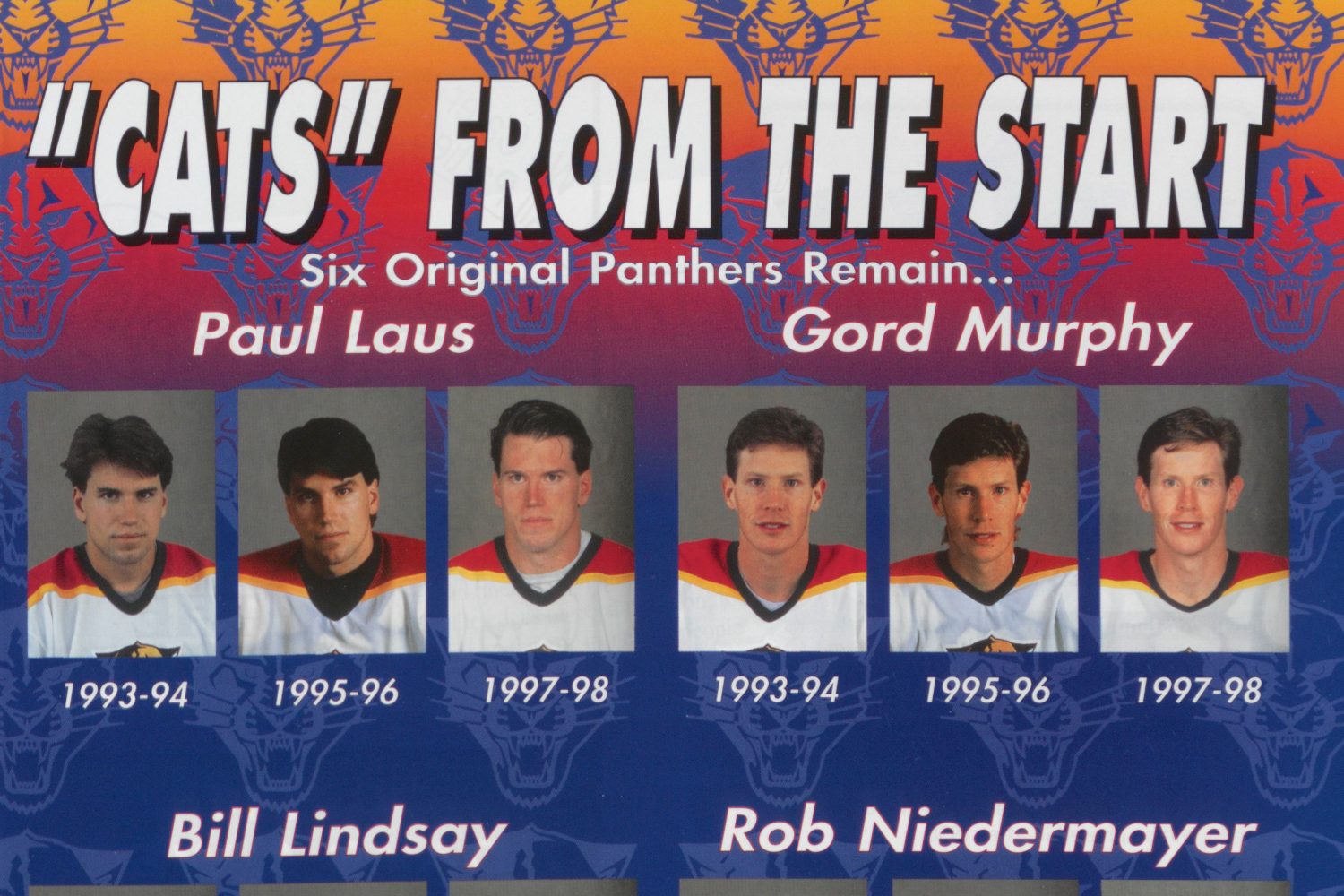 item
POSTER OF SIX TRUE PANTHERS ORIGINALS, 1998
With the final home game at Miami Arena at the end of the 1997-1998 season, six players from the inaugural season still remained Panthers. Those players helped shape the budding franchise, contributin ...