Tag Results for
"Evgenii Dadonov" - 2 Total Result(s)
item
THE LONE CAT
Evgenii Dadonov was the lone Panthers representative at the 2011 All-Star Weekend. The rookie was selected to compete in the Superskills Competition with Team Lidstrom after appearing in just 14 games ...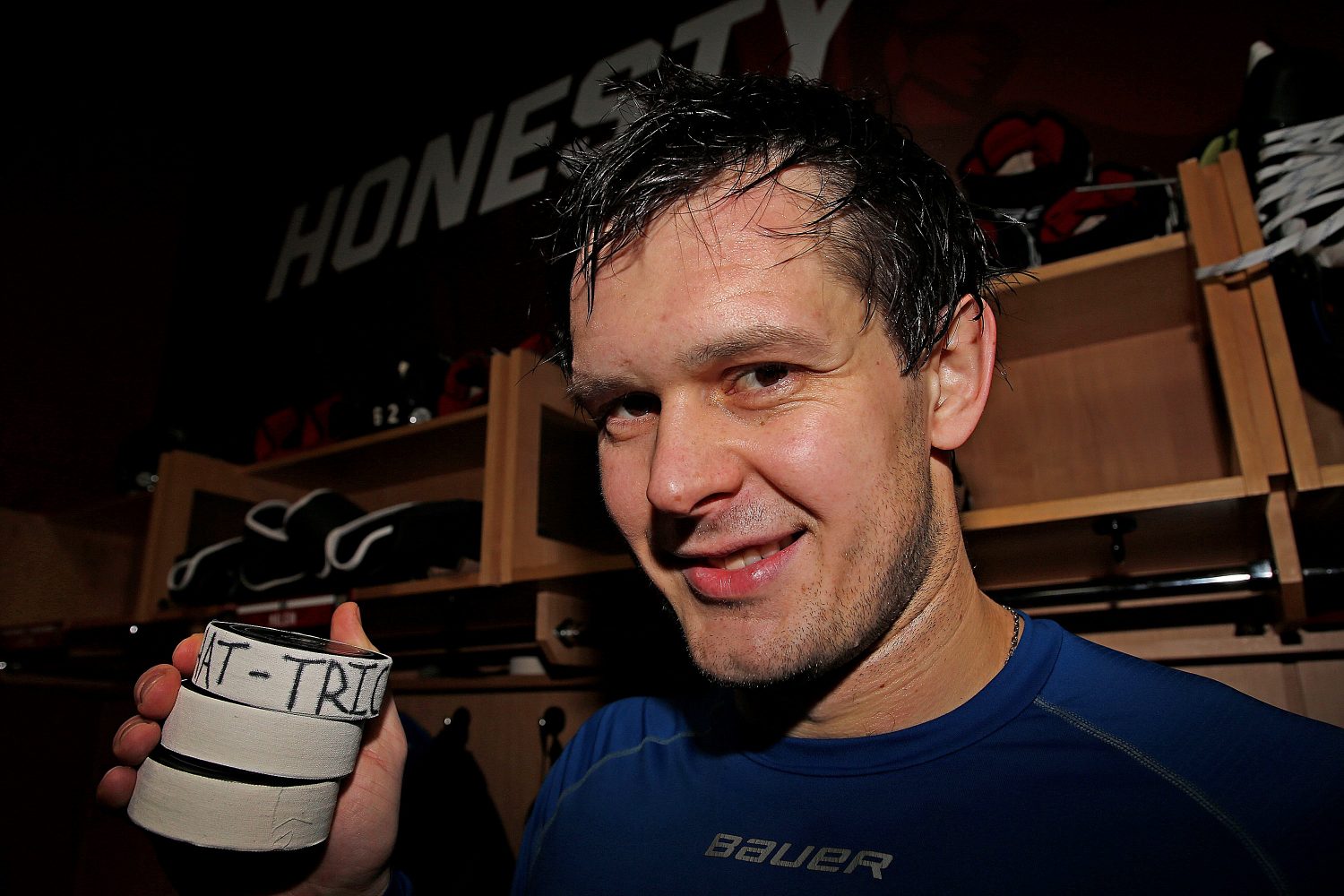 item
EVGENII DADONOV HAT TRICK, 2018
After a brief stint with the Panthers in the early 2010s, Evgenii Dadonov returned to South Florida with a bang during the 2017-2018 season. He scored 65 points in 74 games, including a three-goal gam ...