Tag Results for
"Esa Tikkanen" - 2 Total Result(s)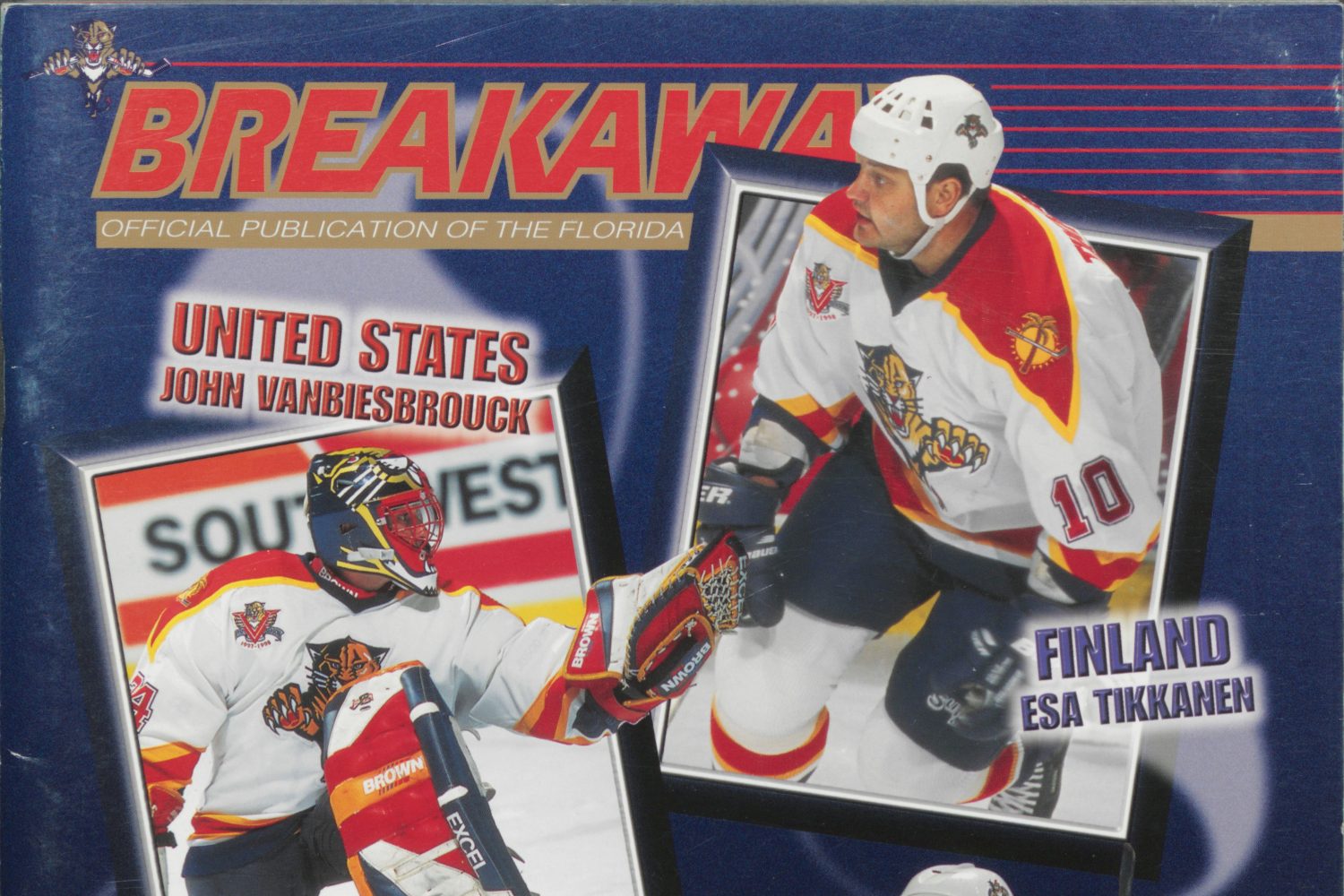 item
1998 OLYMPIAN PANTHERS ON PUB COVER
Three Panthers — John Vanbiesbrouck, Robert Svehla and Esa Tikkanen — represented their respective countries at the 1998 Winter Olympics. Tikkanen's Finnish team ended up winning the bronze medal that ...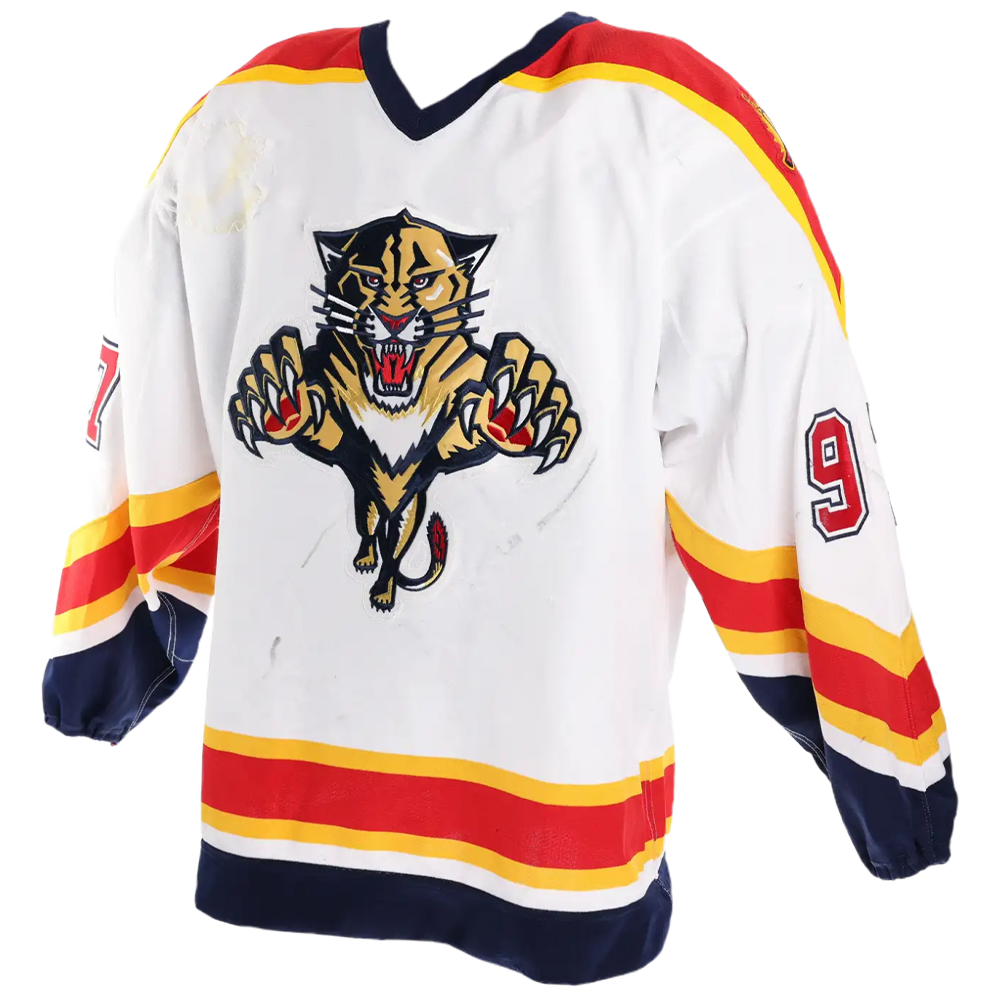 item
ESA TIKKANEN JERSEY, 1997-1998
Five-time Stanley Cup champion left winger Esa Tikkanen played in 28 games with the Panthers in 1997-1998. The team's 5th anniversary logo patch had already been removed from this Starter uniform befo ...