Tag Results for
"Eastern Conference Final" - 2 Total Result(s)
item
EASTERN CONFERENCE FINAL PROGRAM, 1996
Excitement continued to build as the Panthers defeated the Philadelphia Flyers in the Semifinal and reached the 1996 Conference Final against the Pittsburgh Penguins.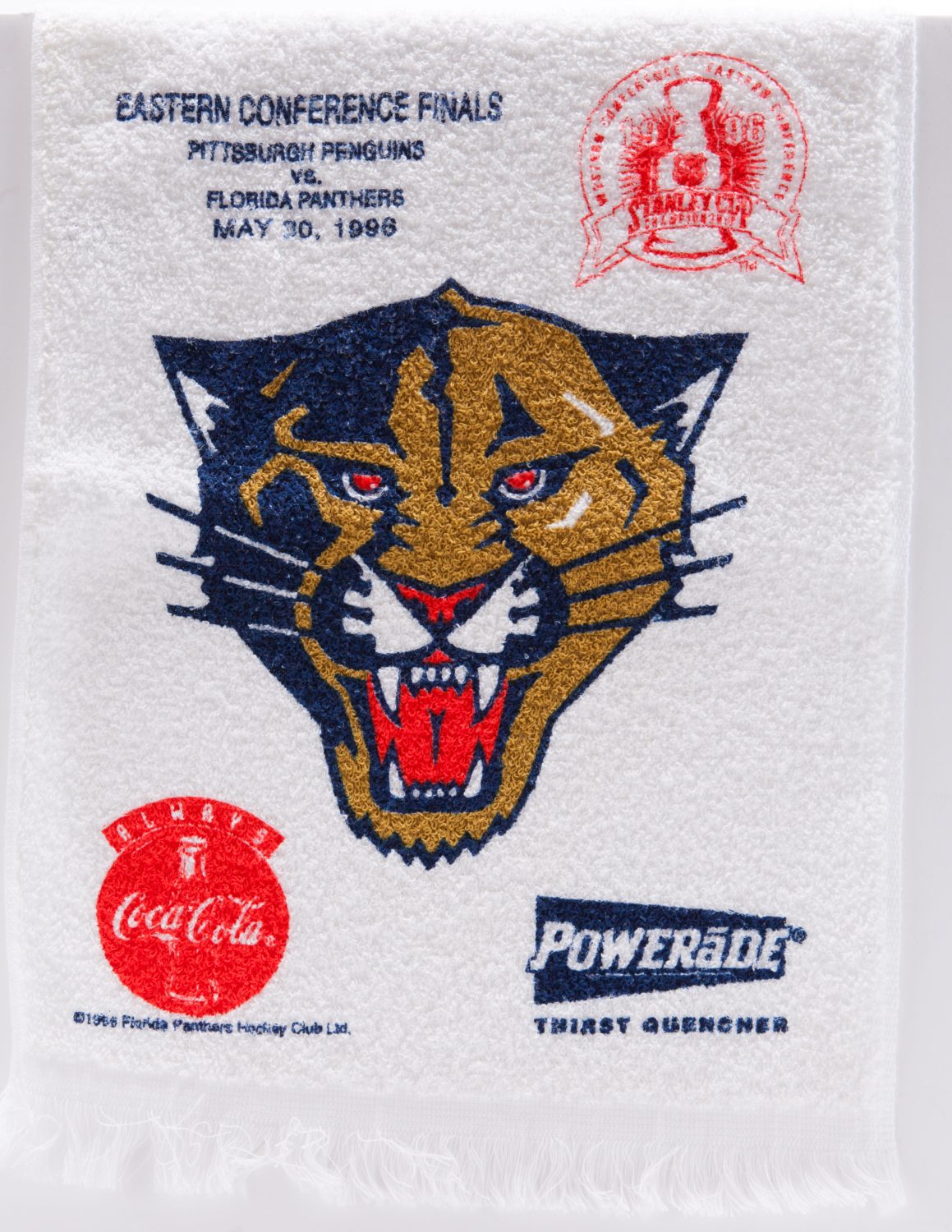 item
PANTHERS RALLY FOR THE FINAL, 1996
The wins kept coming in the 1996 playoffs! Fans waved towels like this one to rally their Panthers in Game 6 of the Conference Final. The Panthers won over the Pittsburgh Penguins at home, 4-3, to for ...