Tag Results for
"Colton Sceviour" - 2 Total Result(s)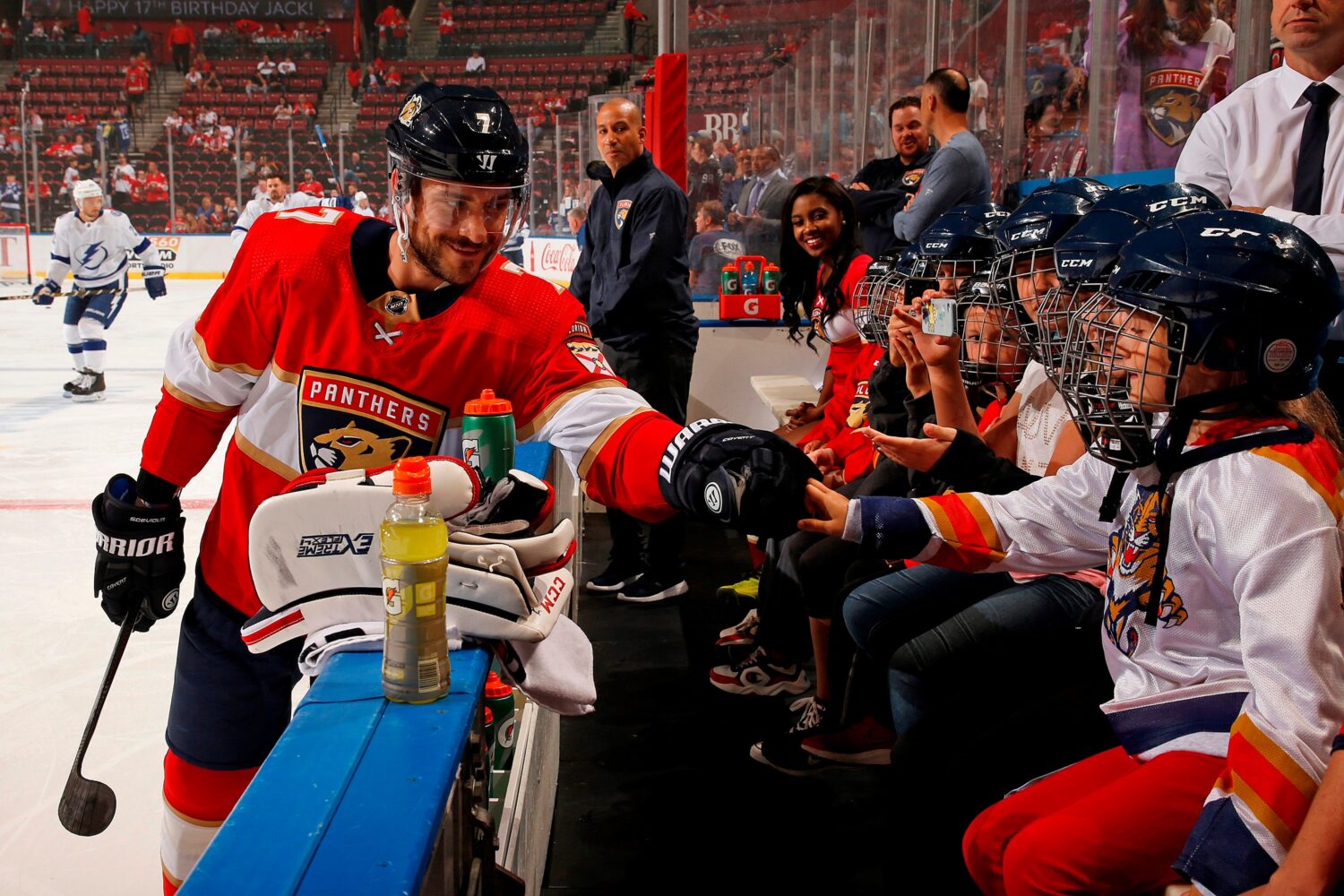 item
BENCHWARMER PERKS
The Benchwarmers experience allows 8-10 fans to watch the Panthers warm up from the best seat at BB&T: the home bench. Extra perks include wearing cool helmets and getting fist bumps from players.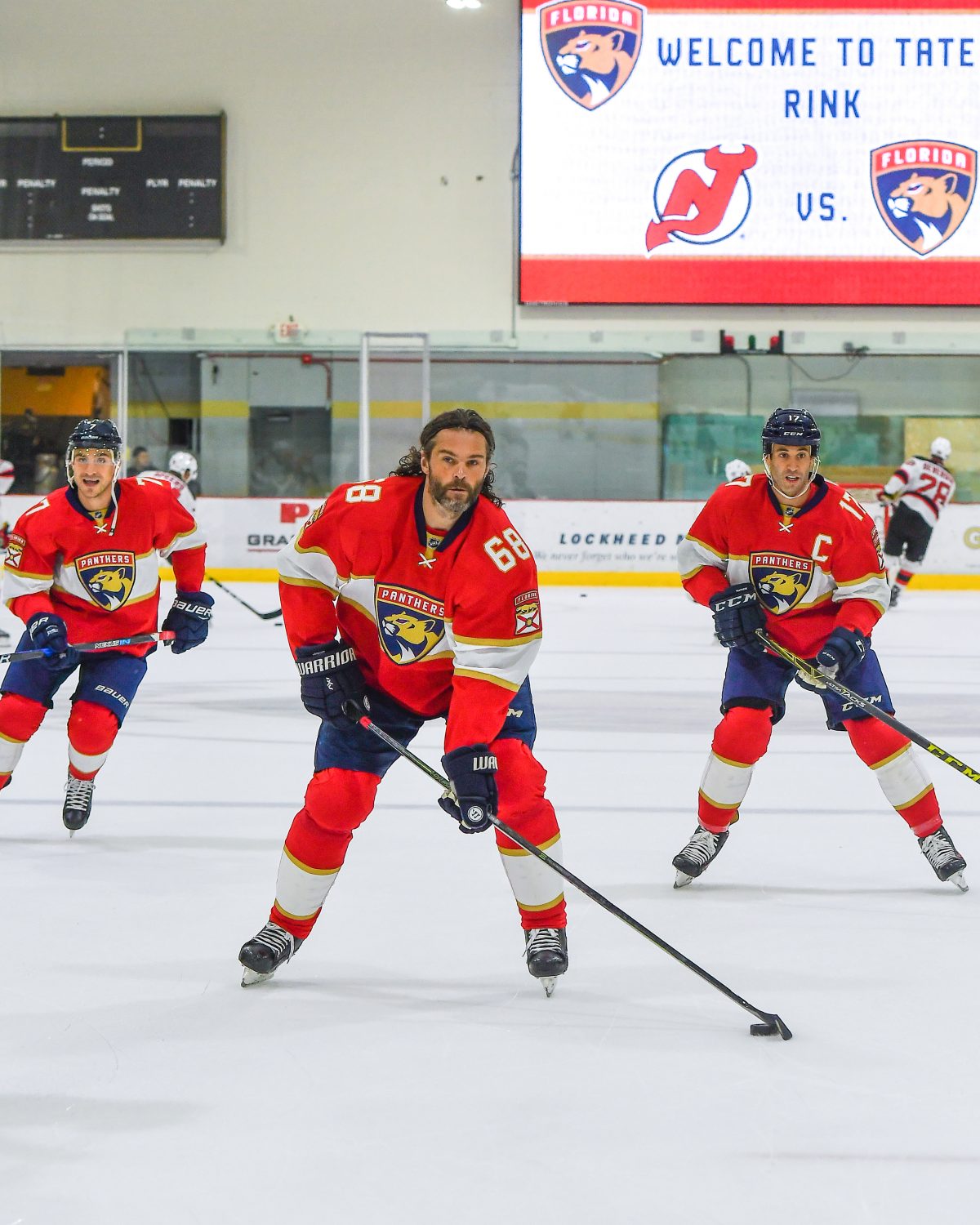 item
LEARNING THE JAGR LIFESTYLE
Jaromir Jagr let his long locks fly while warming up before the team's Oct. 8, 2016 preseason game at West Point's Tate Rink. Getting to watch and meet stars like Jagr was a thrilling opportunity for ...