Tag Results for
"Christmas" - 3 Total Result(s)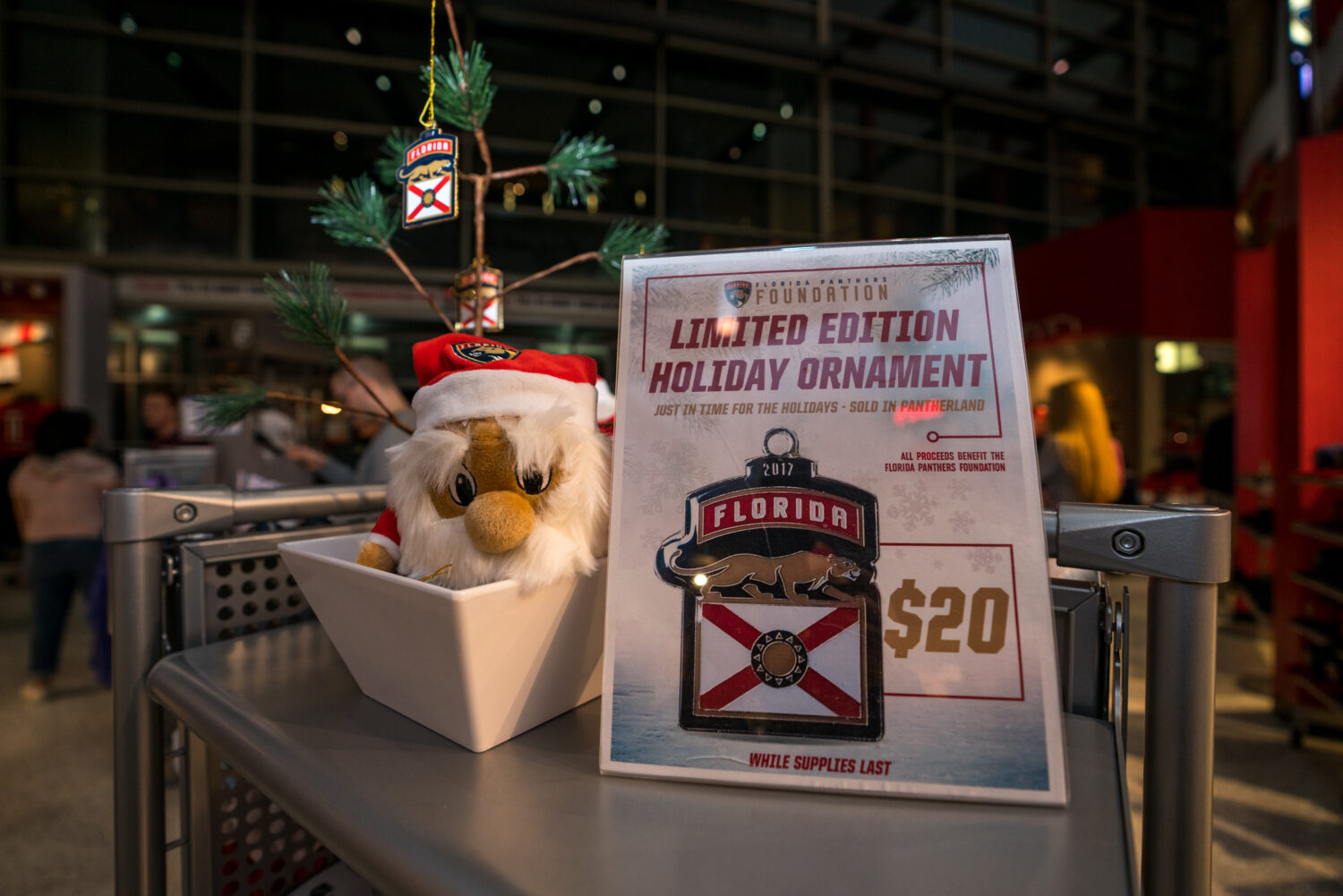 item
SOLD IN PANTHERLAND
The Florida Panthers Foundation doesn't just raise funds from black tie events. Items like this limited edition holiday ornament sold at the BB&T Center let fans support the Foundation before taking t ...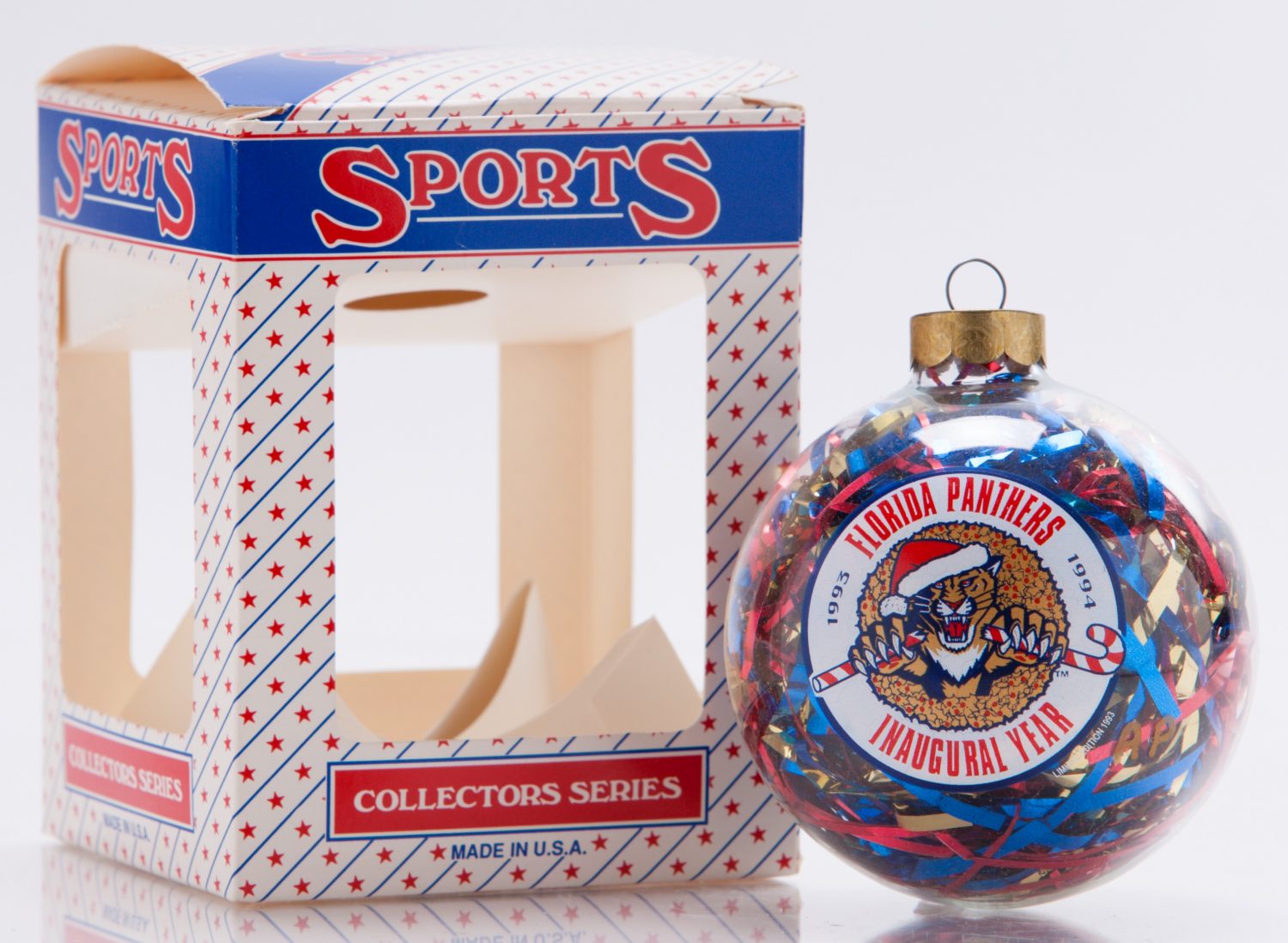 item
MERRY CHRISTMAS FROM THE PANTHERS
Every tree needs a Cat. The ferocious Panthers mascot exuded holiday cheer in this Christmas ornament celebrating the inaugural 1993-1994 season.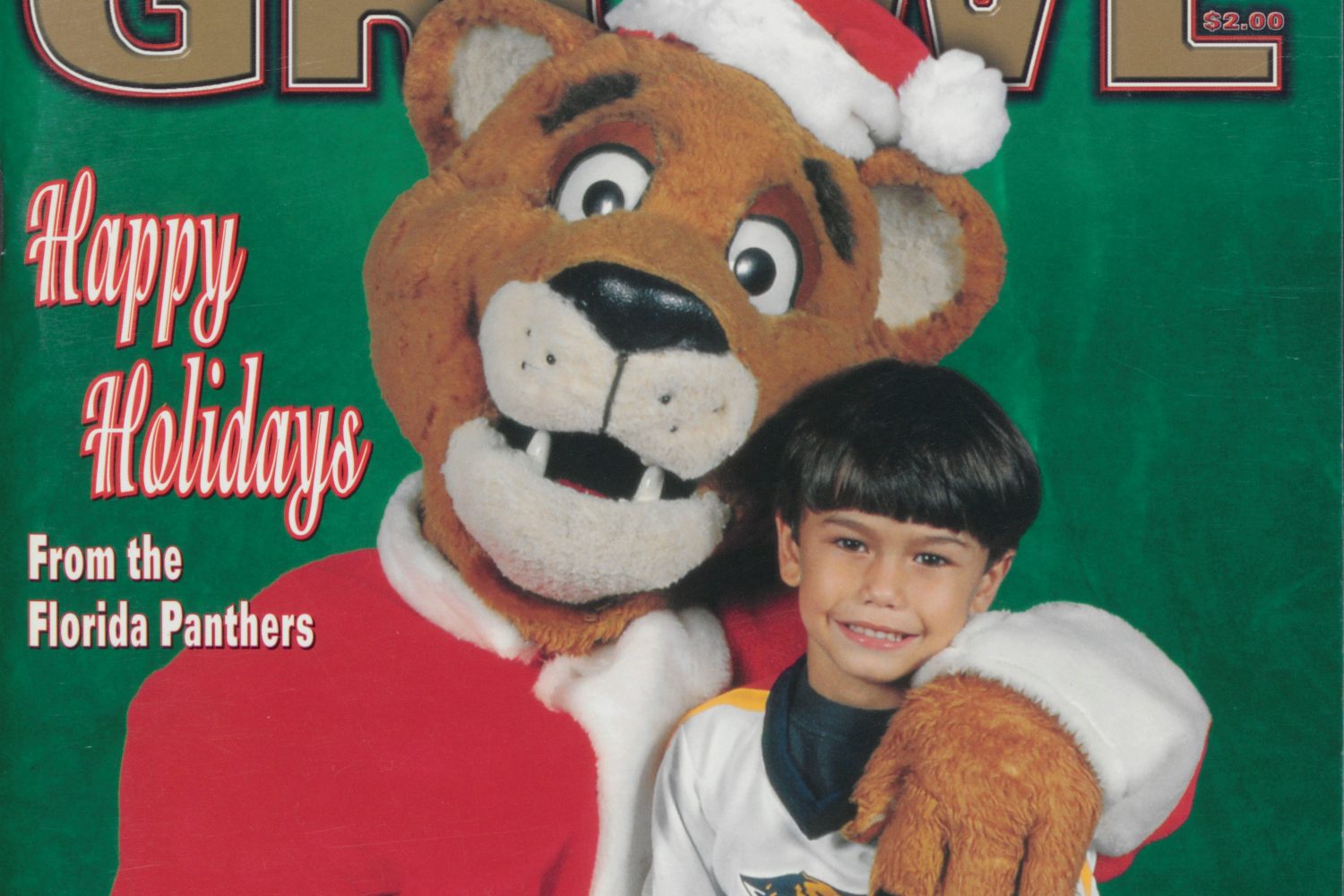 item
STANLEY C. PANTHER AS SANTA ON GROWL COVER
A 1998 edition of Growl featured Stanley C. Panther as Santa Claus. The jolly old mascot brought the Panthers good luck that holiday. They went on a two-game winning streak after Christmas, beating th ...