Tag Results for
"Broward County" - 3 Total Result(s)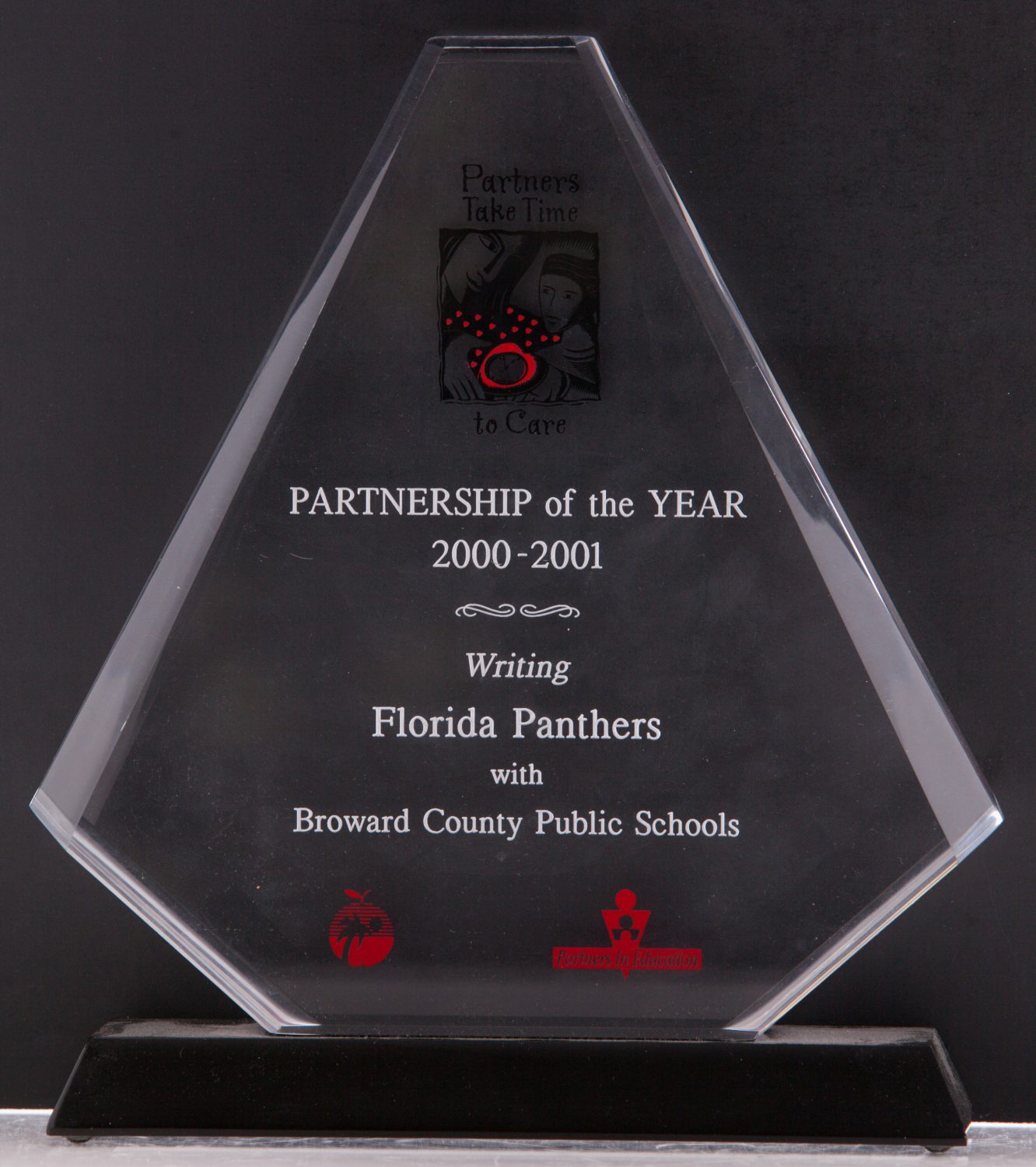 item
SCHOOL PARTNERSHIP AWARD, 2000-2001
The Panthers have regularly contributed to Broward County Public Schools through facility visits, summer reading tours, Public School Appreciation nights and charitable events. In 2003, the newly foun ...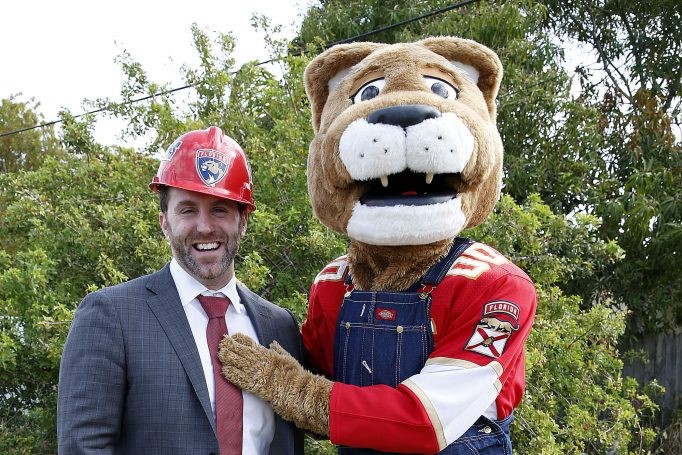 item
BREAKING GROUND FOR NEW HOMES
Mascot Stanley C. Panther was among the attendees of a groundbreaking ceremony for a new home in Fort Lauderdale. Keeping with their commitment to serve the Broward County community, the Florida Panth ...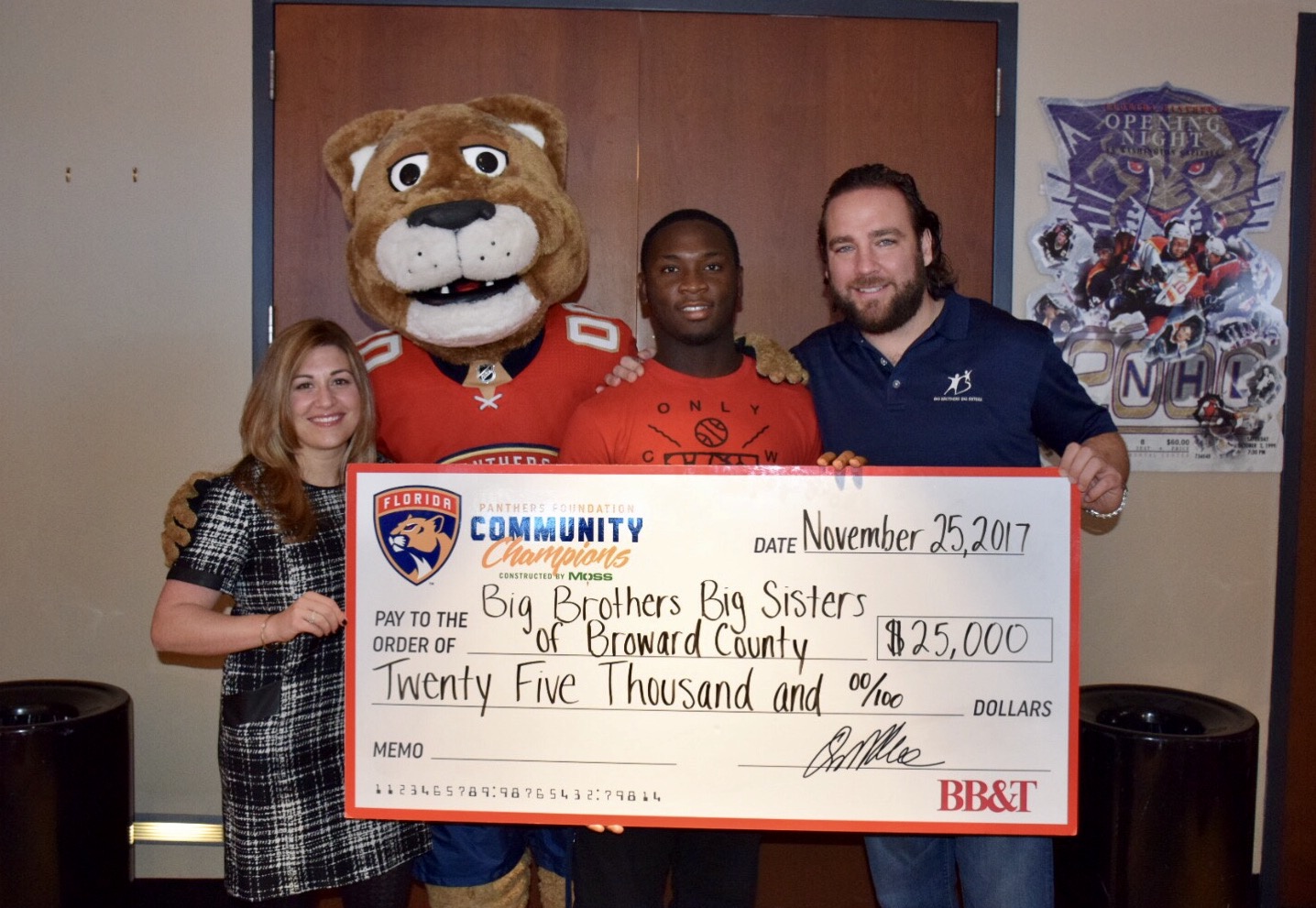 item
BIG BROTHERS BIG SISTERS CHECK IN, 2017
Big Brothers Big Sisters of Broward County was one of several South Florida charitable organizations to receive a Community Champions grant in 2017-2018. The grant was given through the Florida Panthe ...