Tag Results for
"Broward County" - 3 Total Result(s)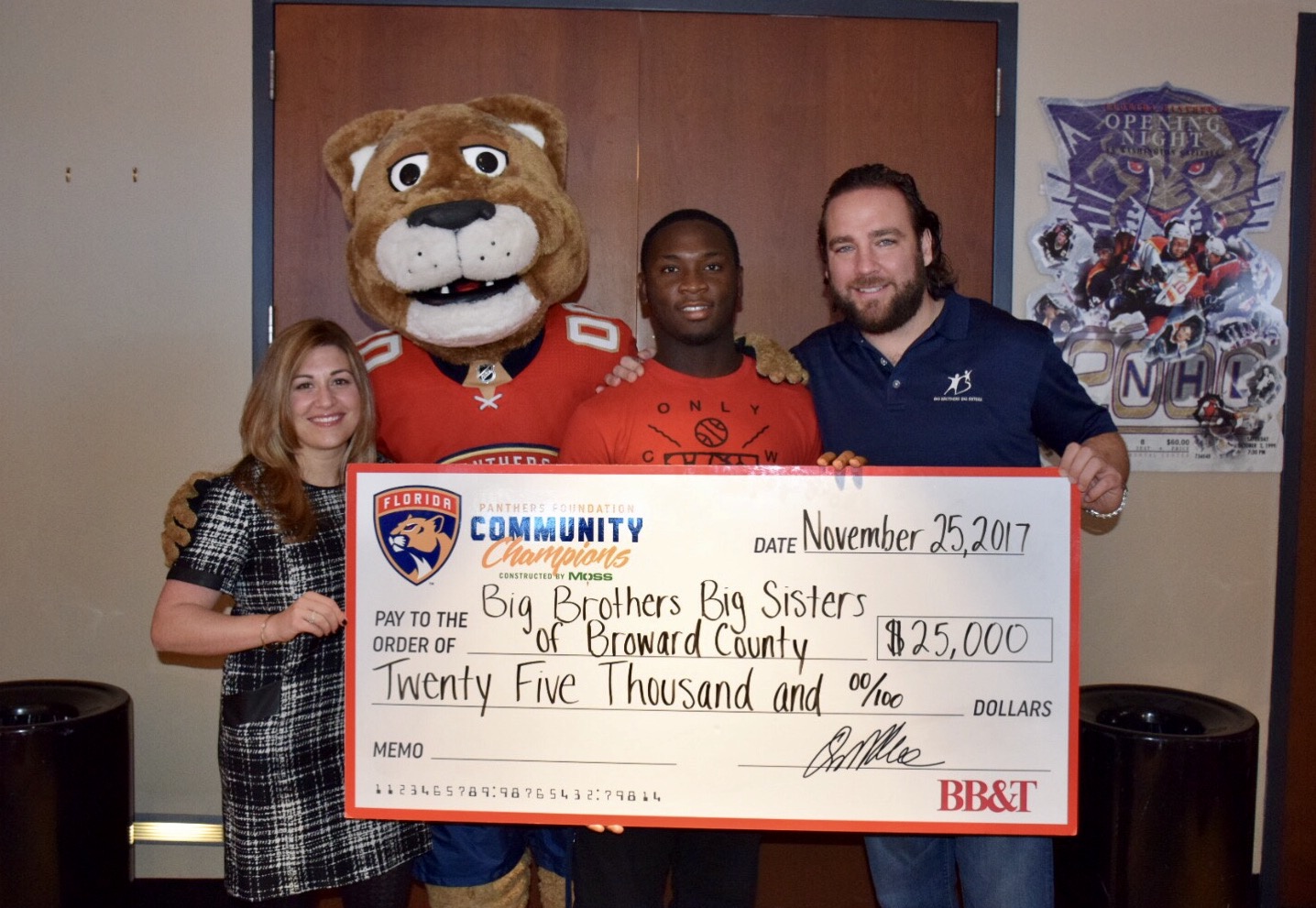 item
BIG BROTHERS BIG SISTERS CHECK IN, 2017
Big Brothers Big Sisters of Broward County was one of several South Florida charitable organizations to receive a Community Champions grant in 2017-2018. The grant was given through the Florida Panthe ...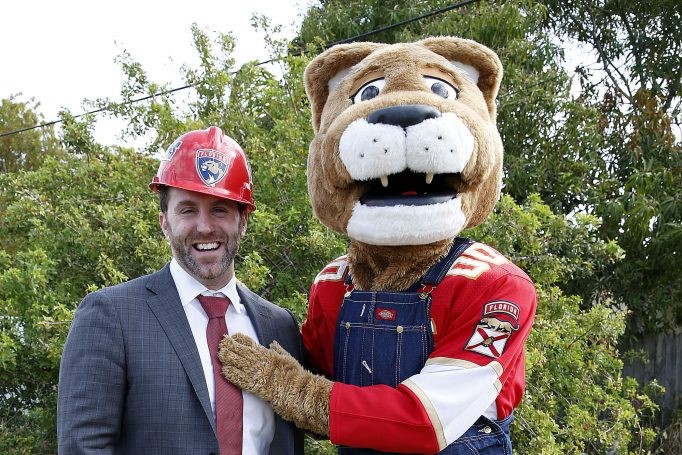 item
BREAKING GROUND FOR NEW HOMES
Mascot Stanley C. Panther was among the attendees of a groundbreaking ceremony for a new home in Fort Lauderdale. Keeping with their commitment to serve the Broward County community, the Florida Panth ...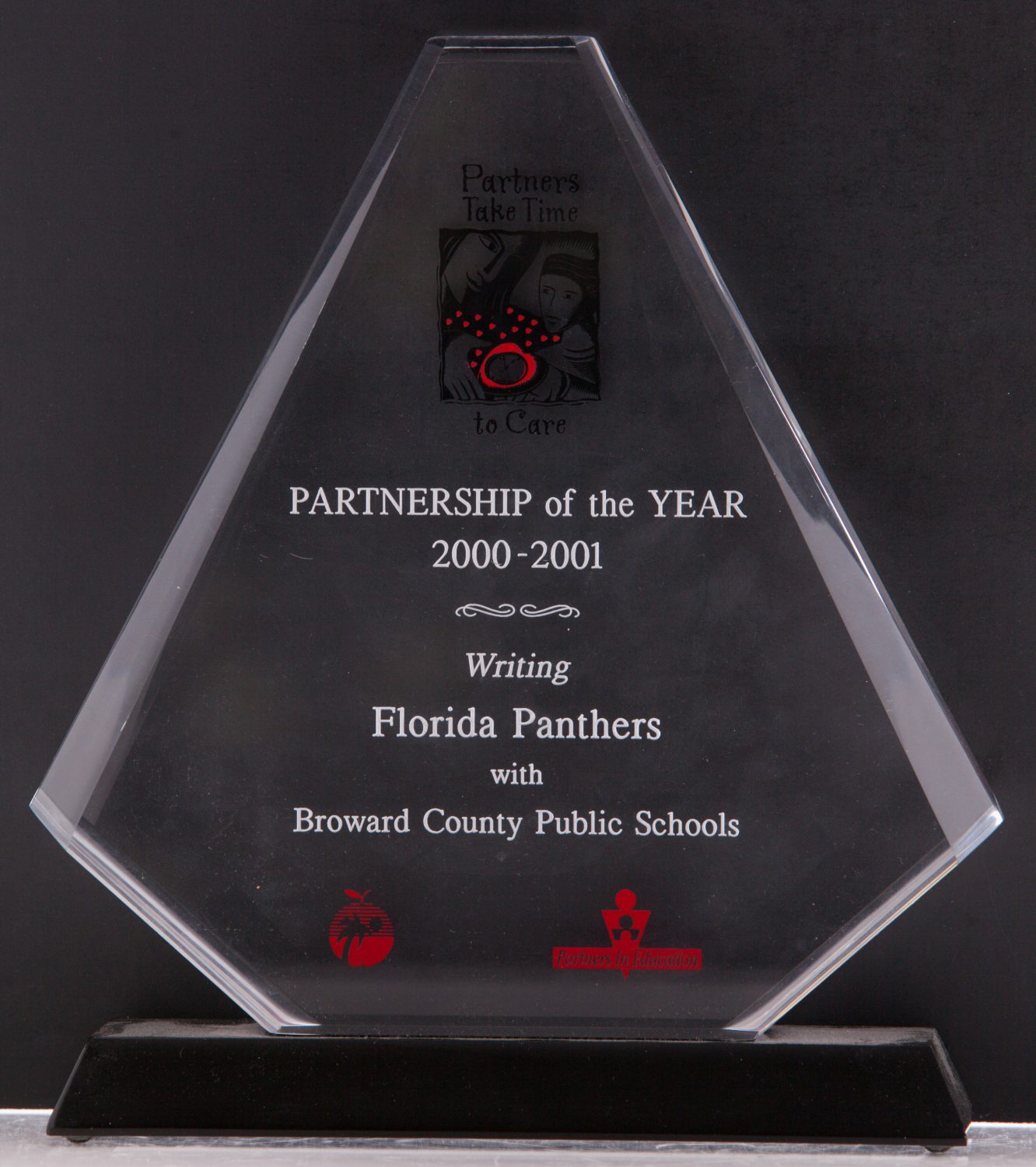 item
SCHOOL PARTNERSHIP AWARD, 2000-2001
The Panthers have regularly contributed to Broward County Public Schools through facility visits, summer reading tours, Public School Appreciation nights and charitable events. In 2003, the newly foun ...