Tag Results for
"Al Montoya" - 3 Total Result(s)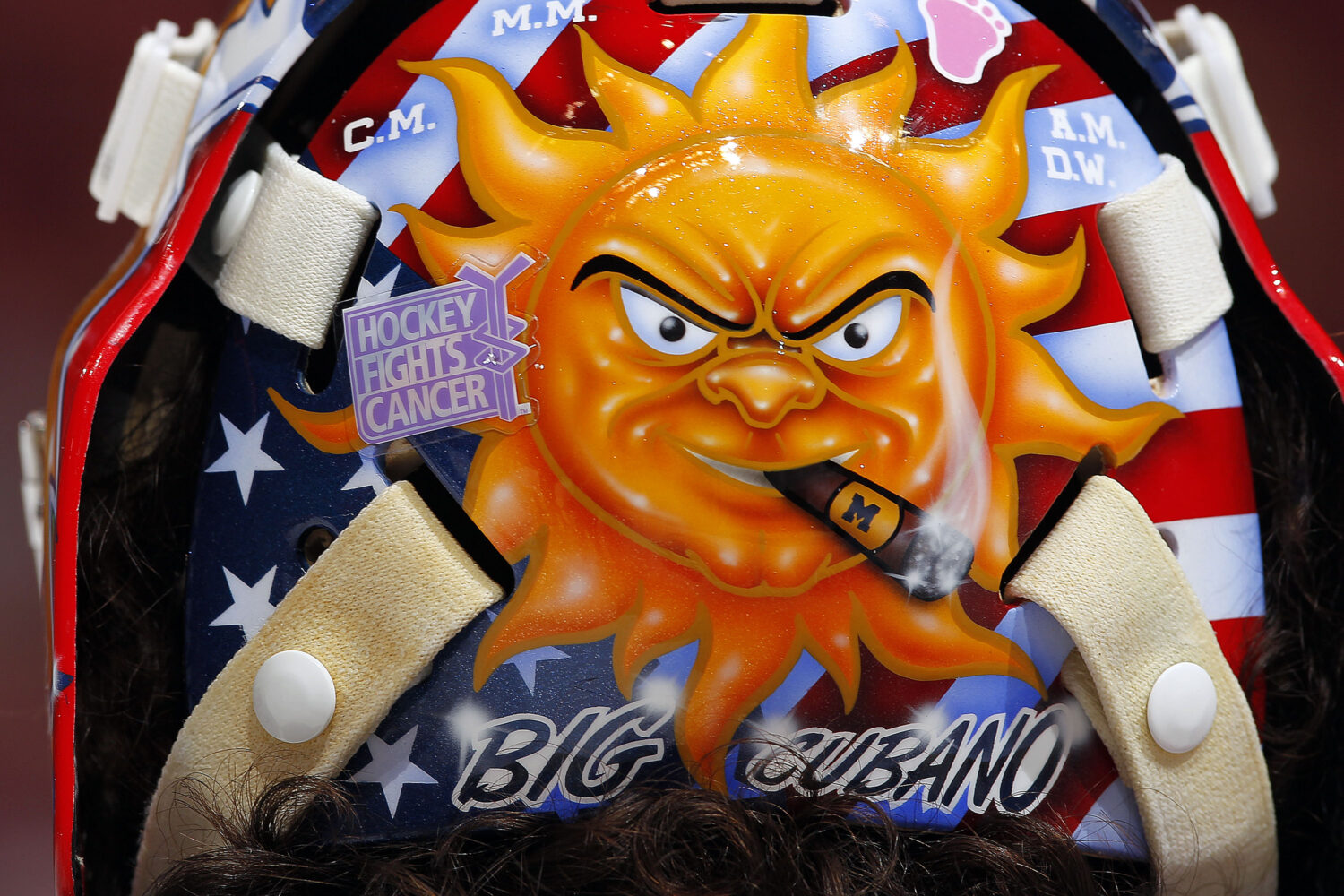 item
"BIG CUBANO'S" CUSTOM MASK
Al Montaya's mask wasn't just protective; it was self-expressive. The cigar and "Big Cubano" are references to the fact that Montoya was the first Cuban-American to play in the NHL. The University of ...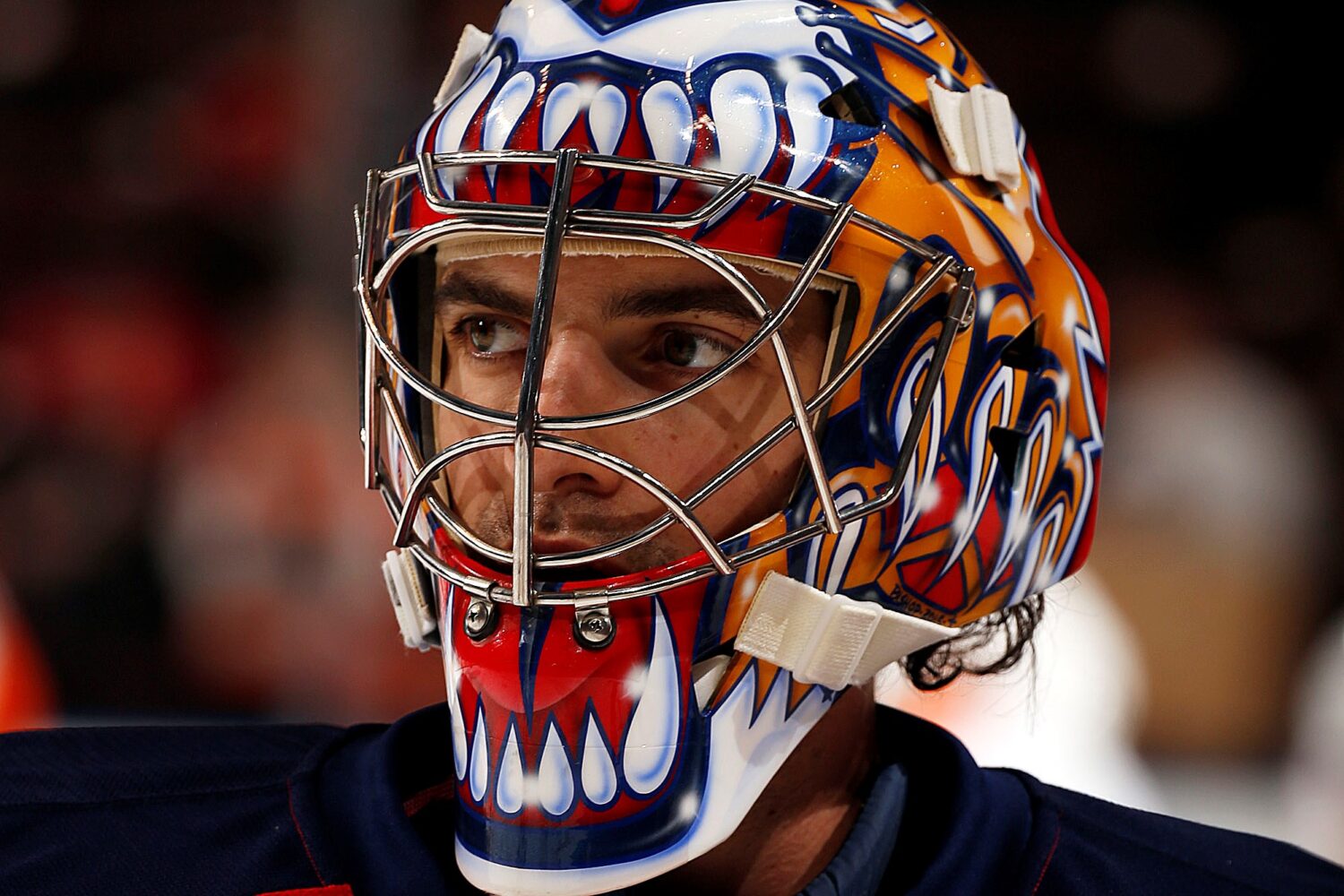 item
AL MONTOYA'S FEROCIOUS MASK
This custom Al Montoya mask painted by artist John Bishop was ferocious. The sparkling red eyes were sure to intimidate any skater who approached Montoya's net. As one fan put it, "the Big Cubano has ...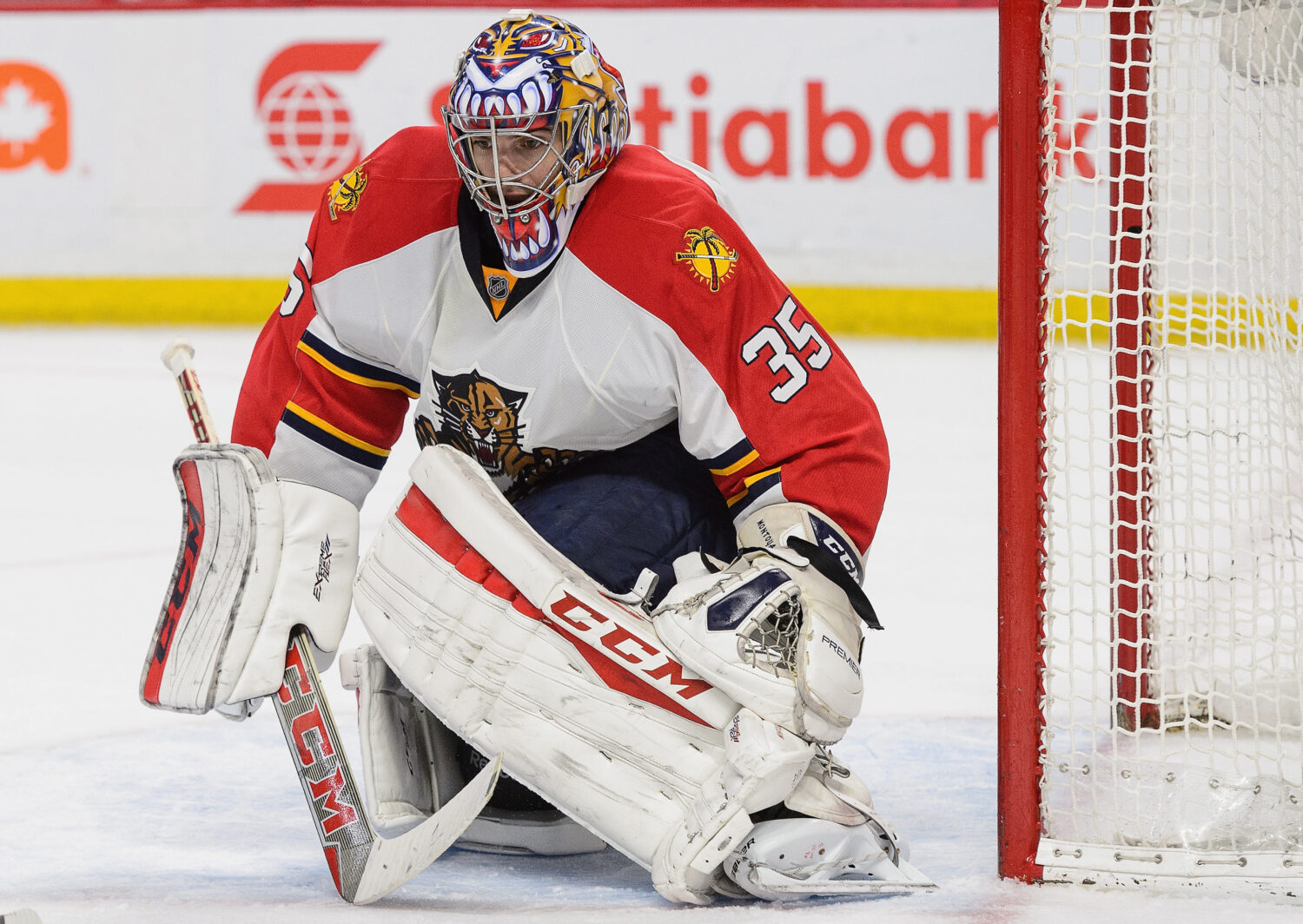 item
MONTOYA'S MASK MAKES SEVEN PANTHERS
Five skaters, one goaltender and Al Montoya's mask adds up to 7 Panthers on the ice during this 2016 game against the Ottawa Senators.