Welcome to the Trivia Challenge! Test your knowledge of the Florida Panthers and their history by answering the questions below. Following each question, you will have an opportunity to explore the topic further within the Virtual Vault. Good luck and have fun!
Question 1
When did the Florida Panthers first make a financial contribution towards supporting their endangered namesake, the Florida panther?
Correct!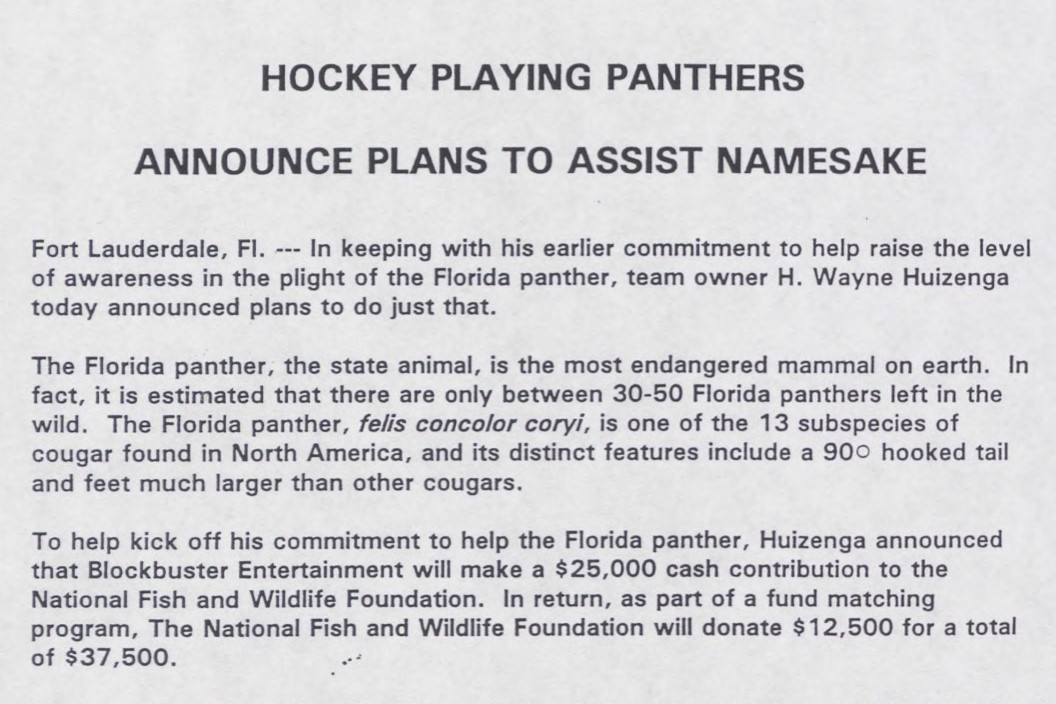 ANNOUNCEMENT: PANTHERS HELPING PANTHERS
When the Panthers chose their name, the team pledged to raise awareness about Florida's endangered state animal. Team founder and then-owner H. Wayne Huizenga did just that in 1993 when he announced a series of plans and donations related to the cause, including a $25,000 contribution to the National Fish & Wildlife Foundation. Ever since, […]
Question 2
The Florida Panthers were the first team in NHL history to host a Pride Night in support of LGBTQ+ fans.
Correct!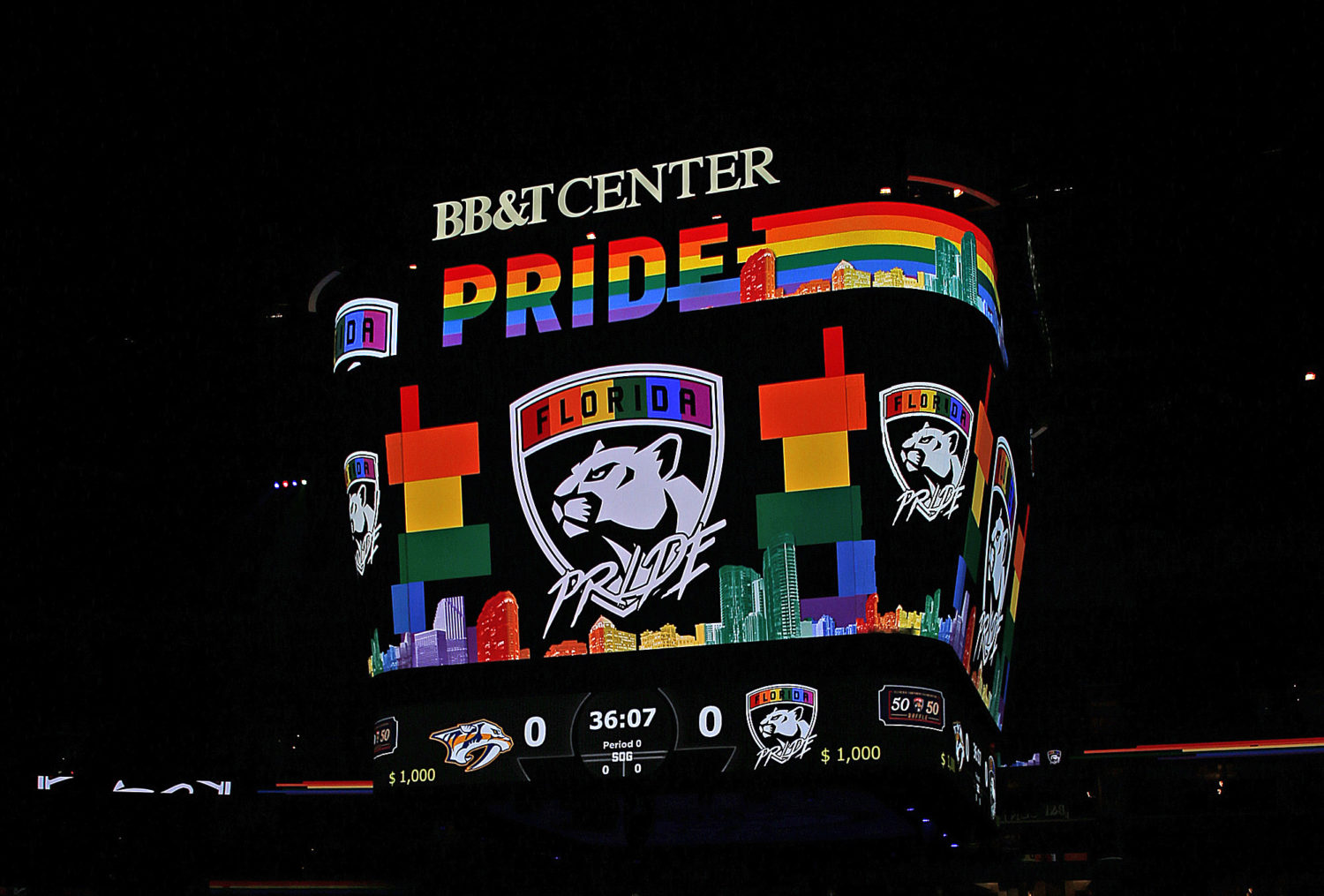 FROM MILESTONE TO TRADITION
In 2013, the Panthers became the first team in the NHL to host a night celebrating its LGBTQ+ fans. Pride Night has been an annual Panthers event ever since. Once a milestone and now a tradition, the night is a reminder that everyone is welcome in the Cats fandom.
Question 3
What is the name of the Florida Panthers Foundation's largest annual fundraiser?
Correct!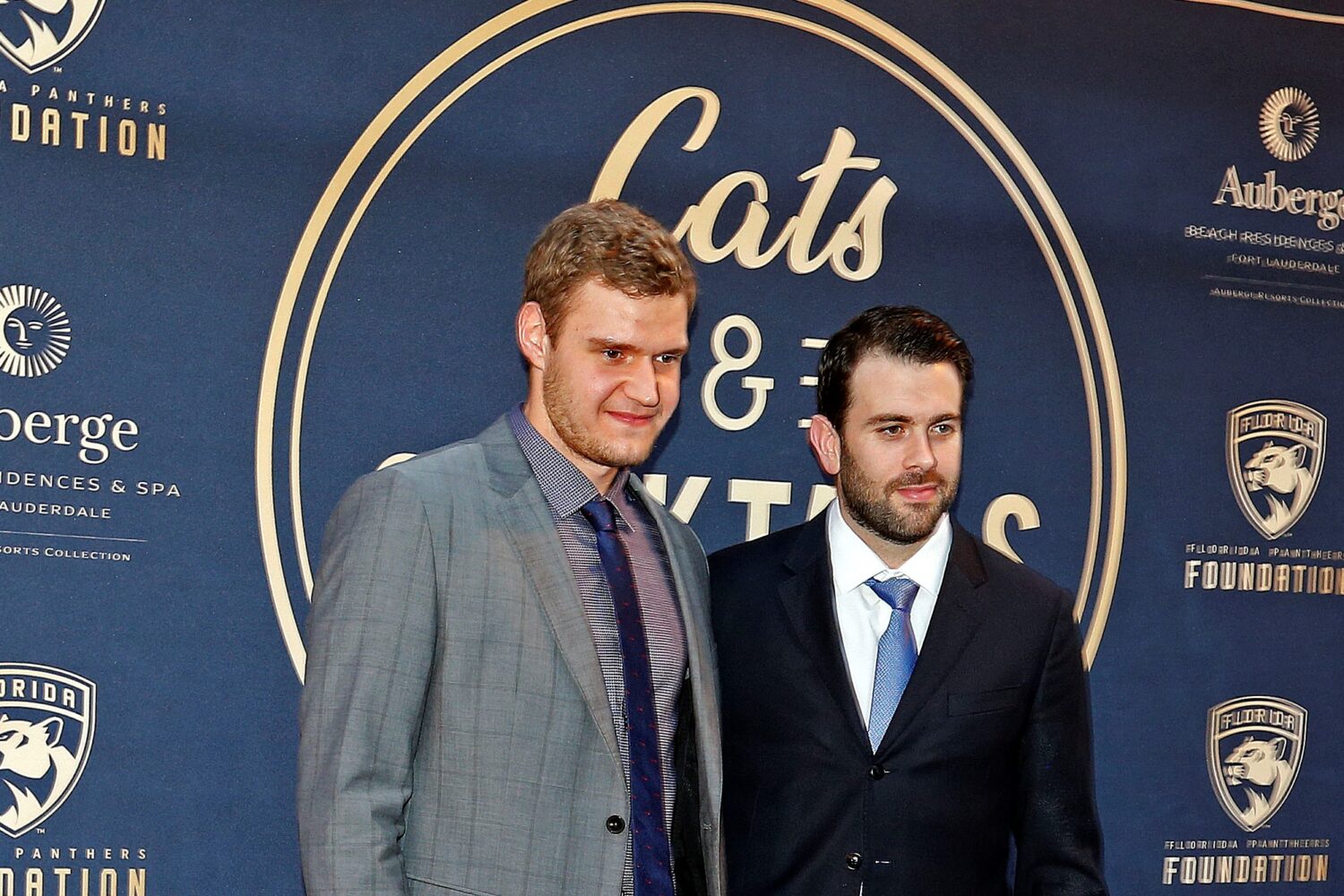 DOING GOOD WHILE LOOKING GOOD
The Cats walked the blue carpet at the third annual Florida Panthers Foundation Cats & Cocktails party on February 7, 2018 in Fort Lauderdale. The main focus of the event is raising funds to give back to the community, but it's also undeniably exciting to see Panthers players don their best suits.
THANKS FOR
PLAYING!
Thanks for playing the Trivia Challenge presented by Baptist Health. We hope you learned a bit about the Panthers and their rich heritage. To explore the Virtual Vault and expand your knowledge of the Panthers, click below.
Explore the vault